Alcatel 7 brings a 18:9 phablet to MetroPCS lineup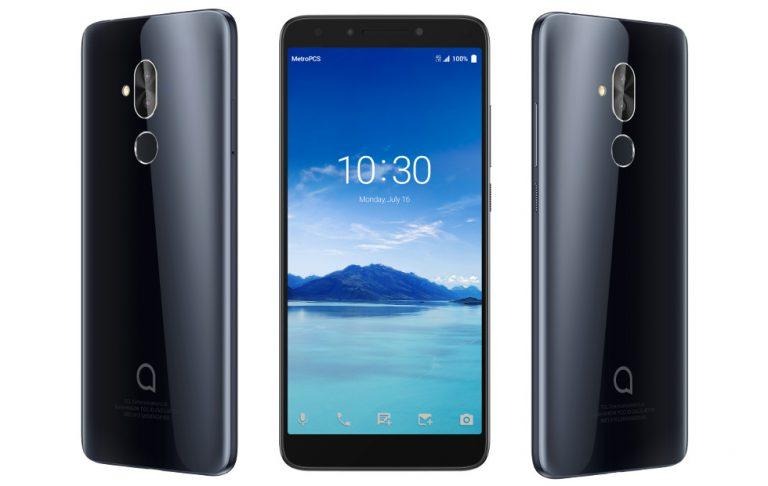 At the beginning of the year, Alcatel unveiled its new branding scheme and its three new smartphone lines: the Alcatel 5, Alcatel 3, and Alcatel 1. All of these shared one thing in common: the 18:9 nearly bezel-less design that has become the de facto design standard on both premium and mid-tier phones. Not content with just those three, the TCL-owned phone maker is bringing a fourth one, the Alcatel 7, to the US and to MetroPCS subscribers starting today.
It will be a bit difficult to place the Alcatel 7 in Alcatel's overall strategy but the bigger number does imply its bigger features. There's the 6-inch 2160x1080 18:9 screen, for example, which won't feel that big thanks to thin bezels at the sides. There's also the big 4,000 mAh battery which only now is reaching high-end smartphones like the Galaxy Note 9.
The Alcatel 7 isn't that big on specs, though, with a MediaTek MT6763T, a.k.a. the Helio P23, a mid-range chip to rival the popular Qualcomm Snapdragon 625. There's only 2 GB of RAM inside and 32 GB of storage which is thankfully expandable. There are dual cameras on the back, a 12 megapixel shooter paired with a 2 megapixel depth sensor, and one 8 megapixel selfie cam on the other side.
That said, the Alcatel 7 won't be lacking in features. It may not be an Android Go or Android One phone but, with Android 8.1 Oreo, there is at least the hope of Project Treble and fast updates. Alcatel also has an exclusive CloserTV app that lets you binge on your favorite streaming service and cable TV right on your phone. There's also a fingerprint scanner on the back, in case the FACE KEY face recognition isn't your thing.
The biggest thing about the Alcatel 7, however, is the savings. At retail, the smartphone costs only $179.99, exclusive only to MetroPCS starting today, 13th of August. But if that is still too much, you can get it for only $129 with a new line of service or a qualified upgrade. Not enough? You can get it for free after port-in credit or an unlimited LTE plan as well.