Alamo Drafthouse's alternative to MoviePass is now available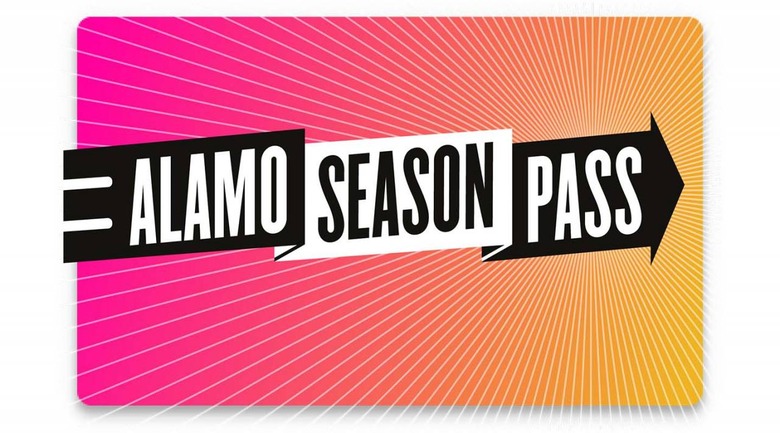 Alamo Drafthouse has officially launched its Season Pass, a subscription offering similar to the now-defunct MoviePass service. With this Season Pass, customers who live near certain Alamo Drafthouse theaters can see an unlimited number of movies, depending on your definition of 'unlimited,' for rates starting at $14.99/month. Only some theater locations support Season Pass at this time.
Alamo Drafthouse is offering its Season Pass in a limited number of locations right now; the $14.99/month plan is only available at the New Braunfels location, whereas the pricier $19.99/month plan is available in cities like Austin, Yonkers, Kansas City, Denver, Raleigh, and more. Three of the nation's biggest cities, LA, NYC, and San Francisco, cost more at $29.99/month for the plan.
It's alive! Sign up for Season Pass today and see your first movie tonight. And your second one tomorrow. And your third one the day after that. And your fourth one...well, you get the point. https://t.co/t2LHCBDi9l. pic.twitter.com/gO9JNvZY82

— Alamo Drafthouse (@alamodrafthouse) February 19, 2020
All three Season Pass tiers offer subscribers the option of seeing one regularly priced movie each day of the month; users can reserve their seats up to one week in advance, making it easier to coordinate get-togethers and dates. Subscribers must use Alamo's iOS or Android app to choose the showtime and reserve their seats.
The Season Pass holder's ticket will be available half an hour before the movie's showtime. If you want to watch a non-regularly priced show, such as a 3D movie, then you'll need to pay $1.99 in order to reserve the seat. However, the Season Pass isn't an option for Feasts, Movie Parties, and other similar premium events.
The Season Pass addresses some of the criticism that MoviePass had faced. For example, subscribers who want to see a movie with a friend can reserve a second seat when they reserve their own. Of course, the ticket will have to be purchased at the regular price unless you've added an Extra Seat (up to four) to your subscription. Trips to theaters outside of the subscription coverage list will result in a $10 discount for pass holders.