Akitio Neutrino Thunderbolt 512GB external SSD is a bus-powered first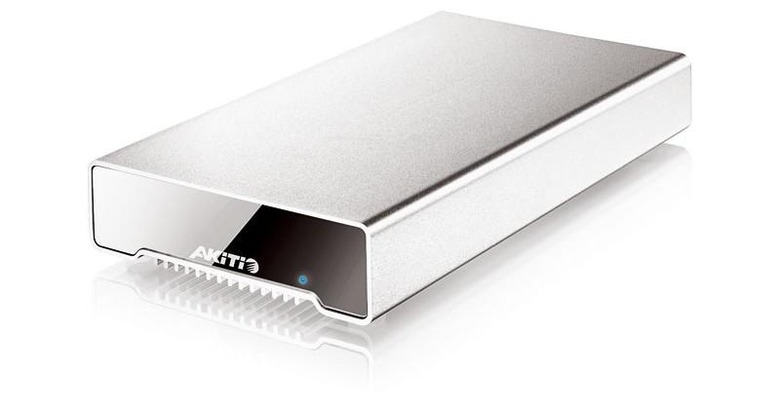 Akitio is a company that makes a number of different external storage solutions designed to work with different connectivity options on desktop and laptop computers. The company has unveiled its latest external desktop storage solution with 512 GB of storage. The product is called the Akitio Neutrino Thunderbolt Edition and it claims to be the world's first fully bus-powered 512 GB SSD Thunderbolt storage solution.
The company promises that the external storage solution is good for read speeds of up to 520 GB/sec using nothing but bus power. The storage solution isn't cheap carrying an MSRP of $599. The device is quite attractive and appears to be designed to match well with MacBooks and other Apple products.
The external storage device can also be purchased in 120 GB or 256 GB capacities. The metal enclosure of the storage device hides a large heatsink and no fan is required for cooling. The lack of a fan means the portable storage solution will be very quiet.
The enclosure is designed to be stackable allowing users to simply add another drive if more storage space is needed. Having a higher capacity external storage device that gets all the power it needs from a Thunderbolt port makes the drive more portable and allows users to move data to and from the internal SSD while away from an outlet. The 512 GB version of the drive is available now, but it's not currently on the company website.
SOURCE: Akitio