AIS Ultra Rugged Mobile PDA Is Military Grade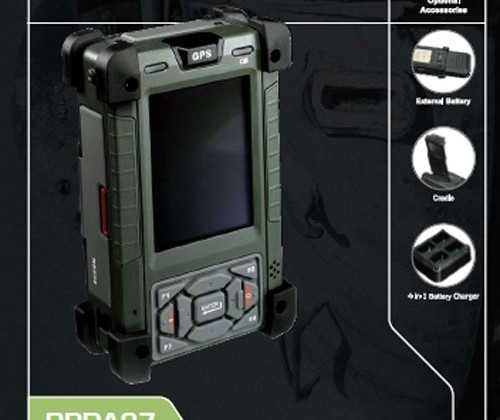 There are many places where a notebook or netbook are not the best devices for data input, even if they are rugged. In some instances a small and compact PDA that is robust enough to stand up to abuse is the way to go. AIS has unveiled a new PDA called the Ultra Rugged Mobile PDA that is MIL-810F compliant.
The PDA has a 3.7-inch QVGA TFT LCD that is sunlight readable. The device is designed to withstand shock, vibration, temperatures, and drips and it is EMI compliant. Te screen has resistive touch technology and the device has an IO port for connectivity.
The PDA is also water resistant and has 802.11b/g/n and Bluetooth 2.0. A hot-swappable battery is now available and GPS is optional. The machine can run either Windows CE 5.0 or WinMo 6.1 and it supports 3G connectivity as well. The MSRP for the PDA is $1899.