Airtight app brings Apple's AirPlay to Google TV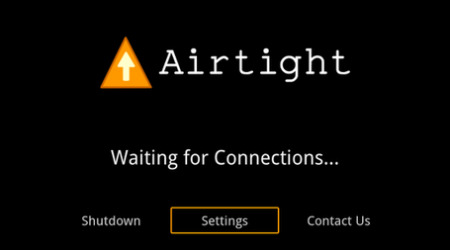 A new app called Airtight has just been released to the Android Market that promises to enable your Google TV to receive content via Apple's AirPlay wireless streaming technology. This appears to be the first time that a Google device is able to receive video streams via AirPlay rather than just transmitting content to other AirPlay enabled hardware.
The Airtight app costs $0.99 and lets you stream non-DRM movies to your TV via your iPhone, iPad, or any other Airplay-enabled device. It works with the Logitech Revue or Sony devices with the latest Google TV update that supports Android Market.
However, the app is still in beta and can only stream videos and photos at the moment. It doesn't yet support features such as music and mirroring. It also isn't sanctioned by Apple, which could take legal action to prevent Airtight from using AirPlay technology for Android devices.
[via TechCrunch]