AirSelfie mini drone uses 5MP camera to take your selfie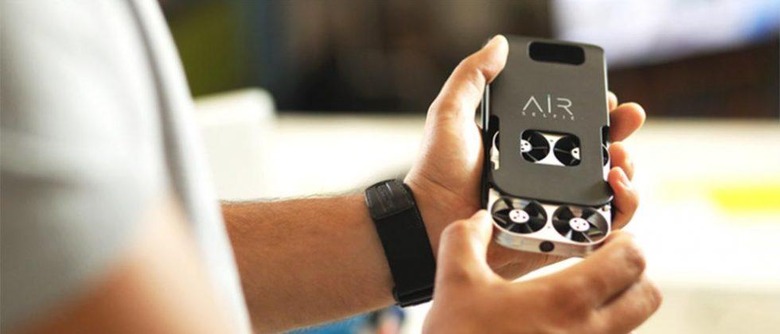 Taking a selfie from a distance greater than the length of your arm requires either a second person or a selfie stick...or, if a new Kickstarter campaign is successful, a small pocket drone. Called AirSelfie, this new drone is small enough to fit in your pocket or purse, and it features a small integrated camera for recording videos and/or taking photographs. If all goes as planned, the drone will start shipping in March.
AirSelfie works alongside your Android smartphone or iPhone via a mobile app, which includes on-screen controls for directing the drone, recording content, and making the drone land. You can snap up to eight pics at a time or record video, but don't take too long getting the perfect shot — the 260mAh battery only offers 3 minutes of flight time.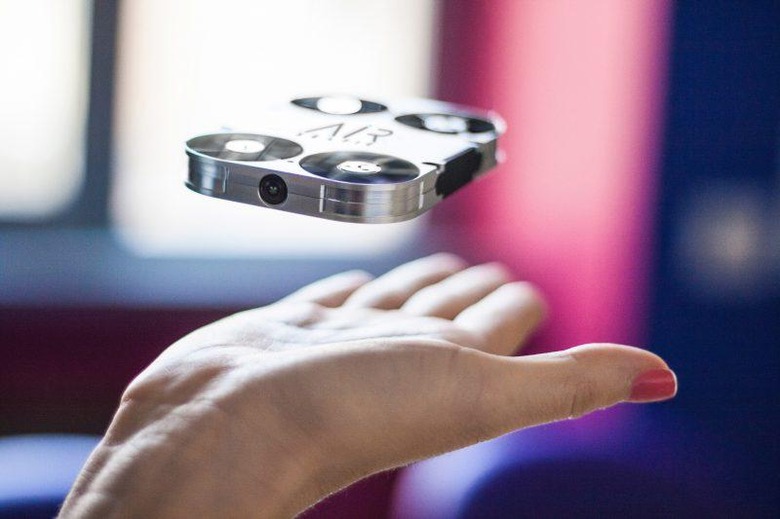 Despite its small size, the AirSelfie drone can fly upwards to heights of 66ft, according to the team behind it. Users connect their phone to the drone using the wireless network it broadcasts. The drone is said to include both stability systems and in-flight vibration for keeping the videos stable and the photos crisp.
Overall, the drone measures a mere 3.72 x 2.65 x 0.42-inches, and is enclosed in an aluminum case...this means it's likely smaller than your smartphone. Because the flight time is so short, users have the option of buying a power bank to rapidly charge the drone up to 20 times. Assuming the campaign reaches its $50k funding goal, the drone will be available next year starting at $249 USD.
SOURCE: BusinessWire