AirPower does exist according to AirPods box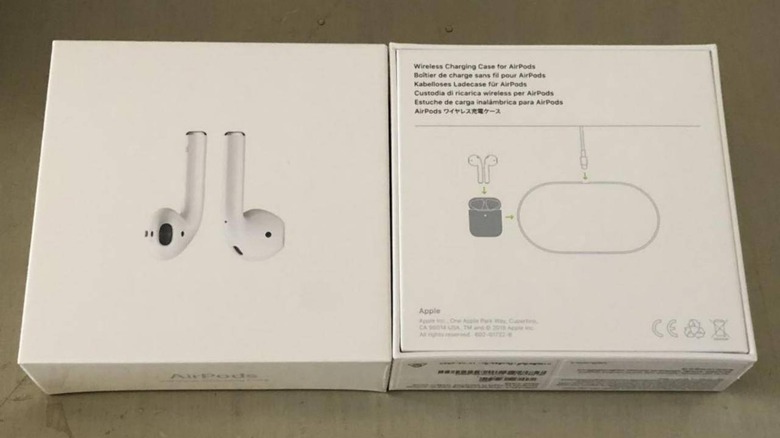 Apple just had its services-centric event and, as expected, no new hardware was announced. Unless you count a plastic card as hardware. Expected but still disappointing, no mention was made of Apple's most fashionably late product. But if its existence was still in doubt, Apple itself has confirmed it, albeit indirectly. Some have already received their second generation AirPods and, lo and behold, Apple has kindly included a diagram of the AirPower on the box.
AirPower is becoming a running joke even among Apple fans and it is almost becoming a mark of true loyalty if you continue to believe that the first-party wireless charger does exist. After all, the accessory was announced back in September 2017 and a year and a half later it is nowhere to be seen. Except in official documentation and, apparently, packaging for other products.
Responding to a question from MacRumors, Twitter user @ChrisJCaine posted proof that he has already received his AirPods 2 along with the new wireless charging case. Showing off the front and the back of the boxes, he notes that there is a diagram showing how the AirPods wireless charging case is to be placed on what is unmistakably Apple's still MIA AirPower charging mat.
Another Twitter user observed that the copyright for the diagram is dated 2018, which was more or less when the charging mat was expected to debut. According to insider information, however, Apple encountered technical difficulties that made it deem the AirPower unsafe. In the meantime, third-party accessory makers were only too happy to make up for its absence.
Given these clues, Apple hasn't yet scrapped AirPower totally, contrary to some rumors. It's really only a matter of time. There's still WWDC in June and its usual September iPhone event so there's plenty of opportunities for it finally launch AirPower, if not this year then next year.