AirPods wireless charging case coming soon, AirPower still MIA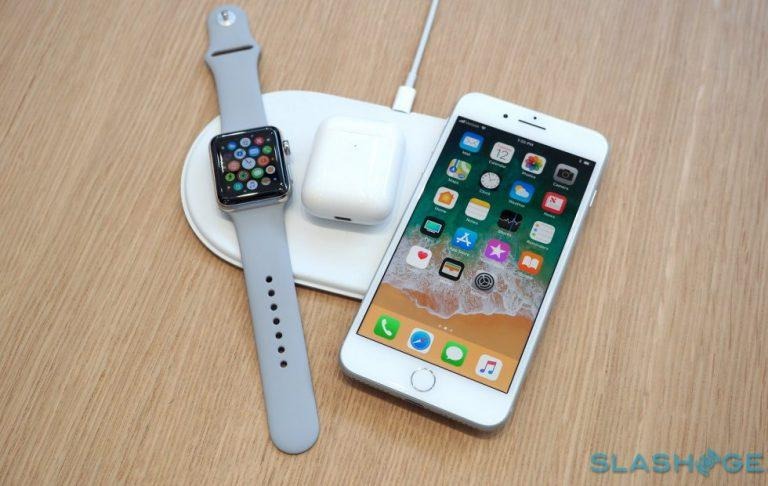 Apple is becoming an expert at teasing its fans bit by bit. Instead of overwhelming the market by dumping all new devices in one go, it has separated them almost in themed launches. But while most of Apple's core products have already seen new models, one accessory remains unchanged. That's changing soon because the legendary Ming-Chi Kuo claims that a slight refresh to the Apple AirPods is coming next year, followed by a major one the year after.
Actually, it won't be the AirPods themselves that will change. Instead, it will be their case that gets an upgrade. According to the analyst, Apple will launch an "upgraded model with wireless charging support" in the first quarter of 2019. Now, it's not the AirPods themselves that will be charged wirelessly but the case will be.
Rather than a revelation, that prediction is more like a fulfillment. Apple already "announced" such a case last year, along with the AirPower wireless charging mat. Kuo makes no mention of the latter, so users interested in buying this new AirPods will have to settle for third-party wireless chargers.
The AirPods themselves will remain largely unchanged next year, but come 2020 Kuo forecasts that a new version will be launched with more up to date Bluetooth compatibility. Hopefully the long-awaited Bluetooth 5.0 support for Low Energy and Dual Audio features. There will also be a new design supposedly but the analyst is mum on that aspect.
Do expect these new AirPod iterations to cost a lot more than the first. In addition to supporting wireless charging, the new case will have a new hinge that will support the new feature as well as a "rigid-flex board" that will drive prices up. Kuo, however, believes that the AirPods has the best growth momentum among Apple's products.