Airbus prototype luggage comes iPhone-enabled with GPS tracking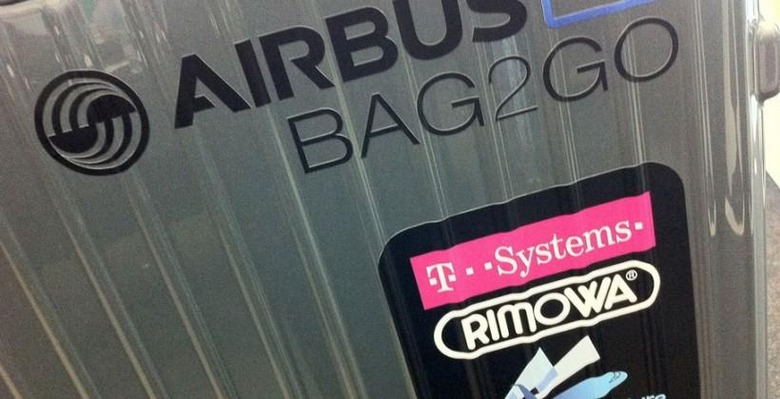 While Airbus mostly focuses on designing and developing commercial aircrafts, they've designed something new that will appease to many travelers. The company has revealed a prototype luggage bag that comes with an RFID tag, GPS tracking, and a companion iPhone app to track lost luggage and manage other aspects of your luggage as well.
Airbus calls it Bag2Go, and it was created in partnership with German luggage maker Rimowa, and T-Mobile who provided all of the connectivity bits. The luggage bag includes a bar code that travelers can scan with their iPhone to sync the two devices together, and the handle of the bag also acts as a digital scale to weigh it, and then relays that info to your iPhone.
The GPS tracking will allow you to see where your bag is at all times, and this will obviously come in extreme handy if your bag ever gets lost, which has been happening to a lot of travelers nowadays. There's also a 2G data chip inside as well to assist with the GPS tracking.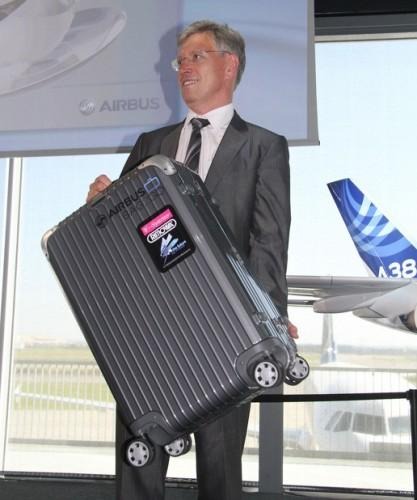 Of course, this is still a prototype and in its very early stages of development, so there's no release window yet. However, Airbus say that this new bag will only cost around 20% more than traditional luggage bags. The company also says that certain airlines will rent these bags out to travelers on a per-trip basis.
Airbus also says that they're thinking about offering a courier service for travelers' luggage that would have someone pick up your luggage from your house and have it delivered to you either at the airport or the hotel that you're staying at. Of course, there are services that already do this, but Airbus thinks that it can be done for a lot less, money-wise.
SOURCE: Australian Business Traveller