AirBolt Smart Travel Lock Has Location Tracking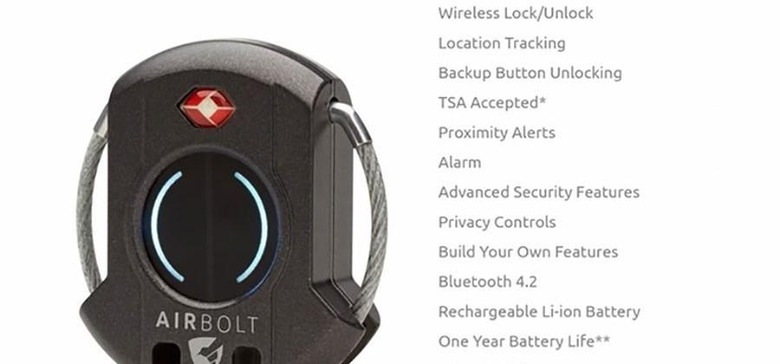 Keeping your belongings secure when you travel is a big deal. No one wants to get where they are going only to find out that their bags are not with them or have been tampered with. A new travel lock called AirBolt has hit Kickstarter and has some very nice features that travelers will appreciate.
AirBolt has location tracking so you can see where your bag is and features wireless lock and unlock capability. The lock also has a backup button for unlocking when needed. AirBolt is TSA accepted and features proximity alerts to keep you from walking off without your bag.
The lock communicates with a smartphone via Bluetooth 4.2 and has an internal rechargeable battery. That battery is good for a year of use based on normal usage and charges via a micro USB cable. The AirBolt lock is compatible with iOS and Android devices.
Being TSA approved means that the Airbolt will unlock with TSA master keys so the lock won't be cut off. AirBolt is seeking a bit over $36,000 and has raised over $67,000 so far with 32 days to go. A pledge of $65 or more will get you an AirBolt with shipping expected in August 2016 globally.
SOURCE: Kickstarter