Age Empires II HD coming to Steam on April 9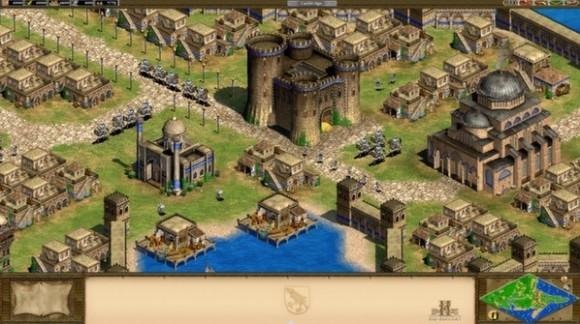 Prepare for nostalgic fun, as the Age of Empires series is making a comeback this spring. Age of Empires II HD will be coming exclusively to Steam on April 9 for $19.99. The game will be based off of Age of Empires II: The Age of Kings, the Ensemble-developed and Microsoft-published real-time strategy game that released back in 1999.
While the game will officially release on April 9, those who pre-order the game will be able to start playing it on April 5, as well as receive a 10% discount when they pre-order. The game is being developed by Hidden Path Entertainment, the studio behind games like Defense Grid and Counter Strike: Global Offensive. Ensemble Studios have shut their doors since the release of Age of Empires II.
Age of Empires II HD is a completely remastered version of the 1999 title with support for 1080p monitors, but it still includes all of the same features and gameplay elements from the original installment. Plus, the new game includes every single-player campaign from the original game, as well as the Conquerors expansion, making that a total of 18 campaigns.
Since the game will be available on Steam, Age of Empires II HD will include Steam achievements, leaderboards, and Steam Cloud support. Steam users can also play against each other in the game, and you can even share user-created content through the Steam Workshop. As for minimum spec requirements, the game will support Windows XP and up, 1.2GHz CPU, 1GB of RAM, and a DirectX 9-capable graphics card. The game is just over a month out, so in the meantime, here's a little something to get you prepared.
[via Gamespot]