AeroMobile 3.0 flying car prototype debuts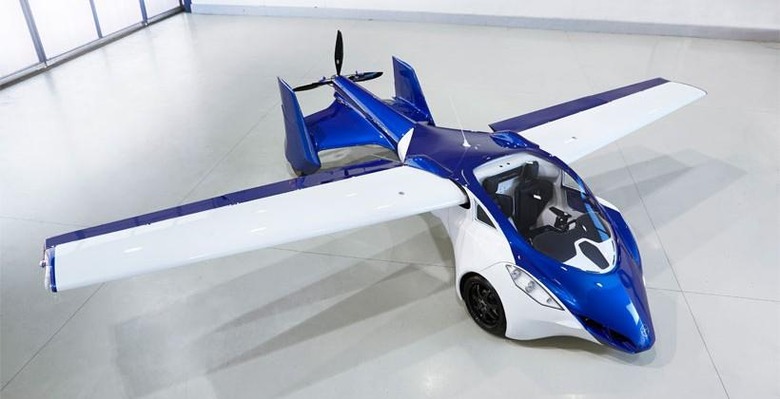 Flying cars are something that many have dreamed about for generations. A car that can drive on the road, park in the garage, yet take to the skies when the driver/pilot wants is something that is undeniably appealing to many of us. A company called Aeromobile has unveiled the AeroMobile 3.0 prototype flying car in Vienna this week. The prototype has had a successful maiden flight and was developed in ten months by a team of 12 people.
The development team is lead by company chief designer and CTO Stefan Klein and CEO Juraj Vaculik, both co-founders of the company. AeroMobiel 3.0 took to the skies ten months after the unveiling of the more rudimentary AeroMobile 2.5 prototype.
AeroMobile has been developing flying cars since 1989 and the new 3.0 prototype was certified by the Slovak Federation of Ultra-Light Flying in accordance with authorization issued by the Civil Aviation Authority of the Slovak Republic. The company says that the 3.0 prototype has most of the key technical features envisioned for the final commercial product.
Flight testing of the prototype AeroMobile 3.0 began this month and the vehicle is undergoing a regular flight-testing regime. AeroMobile says the 3.0 prototype is very close to the final product and uses advanced composite materials for the body shell, wings, and wheels. It has avionics equipment inside, autopilot, and an advanced parachute deployment system. The size of the prototype is similar to a limousine or large luxury sedan, but it only seats two. The engine is powered by standard gasoline.
SOURCE: Aeromobile