Advertising Lobbying Group Criticizes Microsoft For IE 10 Do Not Track Feature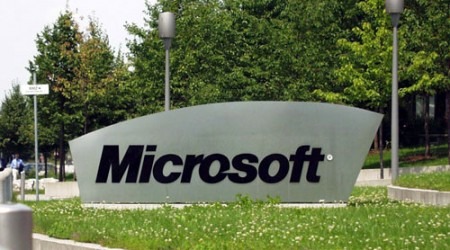 A US-based advertising lobbying group has sent out an open letter to Microsoft that criticizes the company's decision to enable Do Not Track by default in its Internet Explorer 10 that comes bundled with Windows 8. The Association of National Advertisers (ANA) called Microsoft's decision "shocking."
In the letter, the ANA mostly argued that "Microsoft's announcement has been uniformly met with outrage, opposition, and declarations that Microsoft's action is wrong." Specifically, the ANA seems to be referring to representatives of various multinational corporations, such as General Motors, General Electric, IBM, and Coca-Cola that are outraged by IE 10's Do Not Track setting.
The ANA seem to think that if Microsoft enables the Do Not Track feature by default in Internet Explorer 10, it will ultimately cause the advertising industry a lot of hurt, and will ruin competition and destroy innovation in the US, as well as possibly destroy the entire world if this kind of thing continues from the way they described things.
"We believe that if Microsoft moves forward with this default setting, it will undercut the effectiveness of our members' advertising and, as a result, drastically damage the online experience by reducing the Internet content and offerings that such advertising supports. This result will harm consumers, hurt competition, and undermine American innovation and leadership in the Internet economy."
Ultimately, the open letter is filled with industry jargon and sharp rhetoric, but it's unsurprisingly low on actual data and is rife with inaccuracies, inconsistencies, and various fallacies. They mentioned that providing users with an opt-in option is unacceptable, and even goes as far as getting important names wrong when referring to people who supposedly support the ANA.
Obviously, the Do Not Track feature is going to upset advertisers at least a little bit, if not a lot. However, Microsoft (as well as other browser developers) are working hard to make its users happy, and adding the Do Not Track feature is just one big way that developers can get the positive support of users.
[via ZDNet]