Adventure Time Returns With Four Streaming Specials On HBO Max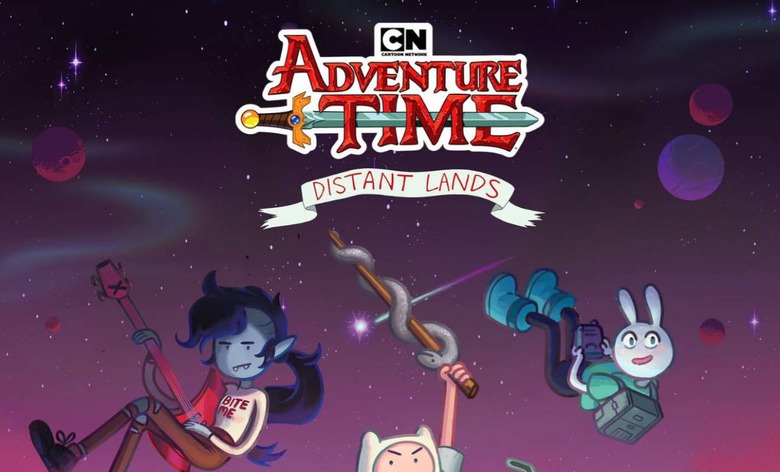 Hit animated kids show Adventure Time will return in the form of four specials on the streaming service HBO Max, Cartoon Network has announced. Each special will be an hour-long movie from Cartoon Network Studios; the first two are expected to arrive next year. The company has already released titles and other info about the specials.
Adventure Time is a cartoon that launched in early 2010 and wrapped up in September 2018, ultimately giving fans a solid 10 seasons and concluding with high critical and viewer ratings. The rise of streaming services has made it easier for companies to tap older popular properties for specials that'll lure in fans, existing examples of which include the new Rocko's Modern Life and Invader Zim specials.
Welcome back friends! Come along for new specials, Adventure Time: Distant Lands, premiering in the U.S. exclusively on @hbomax in 2020 🐝✨💕#CartoonNetwork #AdventureTime #HBOMax #TheFunWillNeverEnd pic.twitter.com/hMrcydEmcc

— Cartoon Network (@cartoonnetwork) October 23, 2019
In an announcement today, Cartoon Network revealed that four specials, all of them under the Adventure Time: Distant Lands title, will be available to stream on HBO Max. The first specials scheduled to arrive in 2020 will be titled BMO and Obsidian.
The first of the two aforementioned specials will follow the small robot character by the same name; the second will focus on Marceline & Princess Bubblegum on a journal to the Glass Kingdom. In the more distant future, the service will release Wizard City, as well, which tells the story of Peppermint Butler as an ordinary student.
Finally, the specials will wrap up with Together Again, a story that features Finn and Jake as they set out on what is teased to be the most important adventure they'll ever go on. The precise release dates for these four specials haven't been revealed at this time.