Advanced Wireless Solutions Backup Pal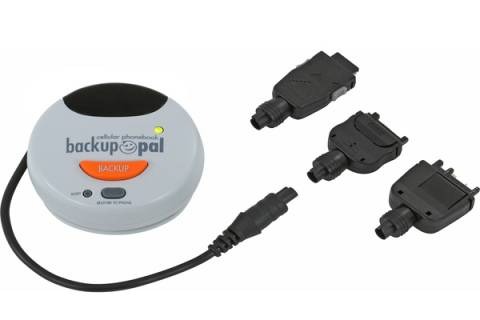 What does it do? It backs up your cell phones contact list. It doesn't require anything other than that I assume the phone has to be on, other than that, connect it, hit the backup button, and bam, your done.
You can even restore the contact list with the touch of a button. You'll notice there is no computer involved anywhere in there, even though you can connect it to a computer if you want.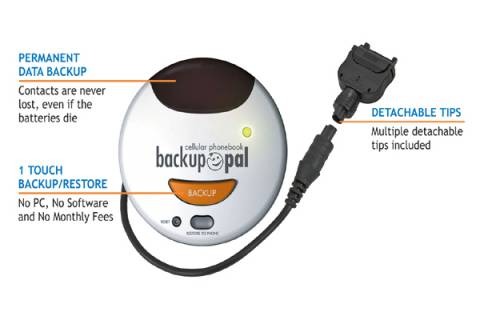 So, if you are prone to accidents with your phones, and are sick of having to manually re-enter all that data, pick one of these up for $40 for the phones with a serial port for connection, or $50 for phones with USB ports on them. Then again, if you are anything like me, you saw this, and the price, and instantly thought "cheap data theft hack" I mean, its just a contacts list, but depending on who you get it from, I'm just saying.
'Backup-Pal' for a portable cell phone backup solution [via AVING]