Adonit Pixel is the stylus that your iPad needs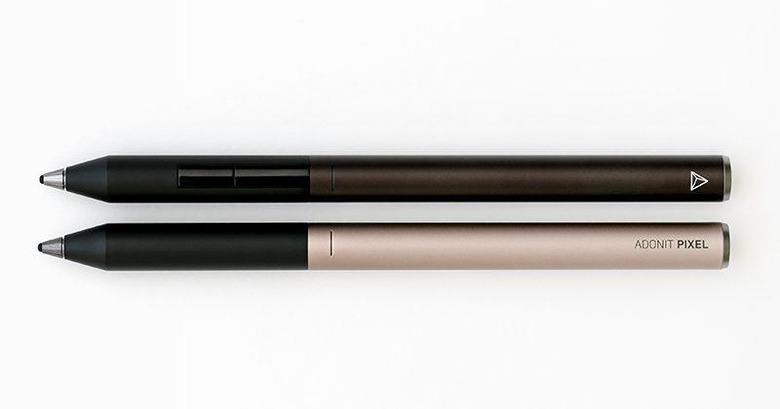 When you use a tablet, it's pretty simple to point your finger and poke at the screen. And this works great for most apps, as they're designed to be used by our fingers. However, there are times when you need a finer touch that your sausage fingers just can't produce. And that's why Adonit has been working hard on their new stylus.
Adonit's Rafael Gomez describes a stylus as something that "should do more than just replace a user's fingertip when working with a tablet, but rather enhance the experience so users can create and work without boundaries." And that's exactly what they had in mind when they set about designing the Pixel, the company's new stylus for all modern iPads.
This isn't the company's first venture into making styluses. They already have two on the market, dubbed Jot Script and Touch. The features of both of these have been combined into one end result, which is the Pixel.
The Pixel will use Bluetooth to communicate with your iPad. It features 2048 levels of pressure sensitivity, as well as other niceties like shortcut buttons, palm rejection, and offset correction. To keep battery life to a maximum, it has sensors to detect when it has been picked up and put down. Once you set it down, it will go to sleep, and will wake up when it has been picked up again.
The new stylus is compatible with eight different iPads, including the iPad Air 2, and both of the Pro models. You can pick it up starting today for $79.99.
Source: Adonit