Adobe plans to launch Photoshop Touch on iPad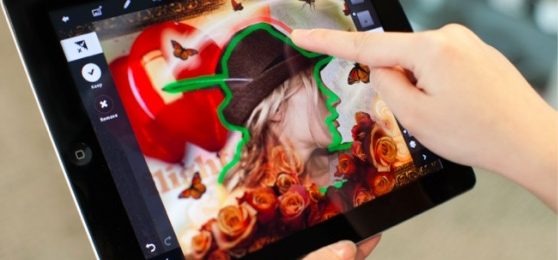 After being snubbed on the iPhone and iPad (read: Flash), Adobe is trying to make its mark in the mobile Apple world by launching an iPad-optimized version of Photoshop. The app, to be called Photoshop Touch, will reportedly be released tomorrow at the Mobile World Congress in Spain. It starts a new chapter for Adobe as it strongly goes for emerging markets beyond the old PC and Mac crowd.
Tablets are beginning to take the place of traditional laptops, meaning the iPad has become more than just a big toy. It's being used for professional purposes, as is evidenced by the increase in enterprise customers purchasing volume iPads. Graphic designers are likewise easy to be pulled into the portability and flexibility of having software on their iPad.
This is just the start of Adobe's aggressive path into iOS territory. Of course, however, the Photoshop app has been available on Android for months. Android also supports Flash, for now, though that Adobe standard is on its way out. Adobe is finally starting to wake up and smell the roses, and realizes it can be strong in the mobile market, but it has to deal with the new standards.
[via VentureBeat]