Adobe Lightroom Mobile goes free for Android users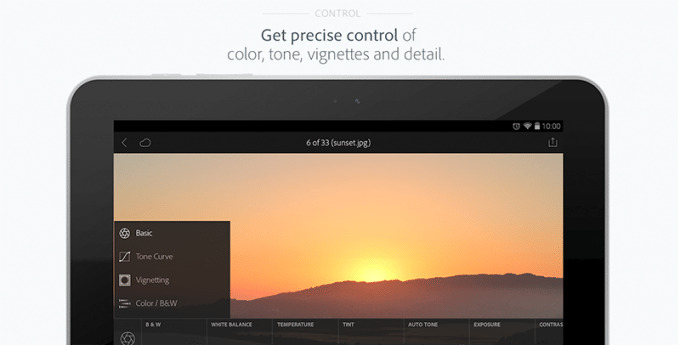 On my desktop, Lightroom is one of my favorite programs for editing photos. Rarely do I even open up Photoshop, unless major edits are needed. Back in October, Adobe gave iOS users access to the mobile program for free. Previously, you needed to have an Adobe Cloud subscription to use the mobile version of the app. So what about Android users? Don't worry, you haven't been left out in the cold.
Today, Adobe announced that like its iOS brother, Lightroom for Android will be free. You'll be able to edit and organize all of your photos, as needed, without subscribing to Adobe Cloud. This is especially good for Android users, as Lollipop added functionality to shoot photos in DNG, which Lightroom handles with ease.
If you're wanting to share files and synchronize your edits with a desktop, or other devices, you're still going to need a Cloud subscription to do so. But thankfully, these are the only limitations imposed on those that don't want a subscription. For those that do, subscriptions start at $9.99 per month.
Lightroom Mobile for Android 1.4 is available starting today from the Google Play store.
VIA: Adobe