Adobe Lightroom for iOS gets direct import and advanced export features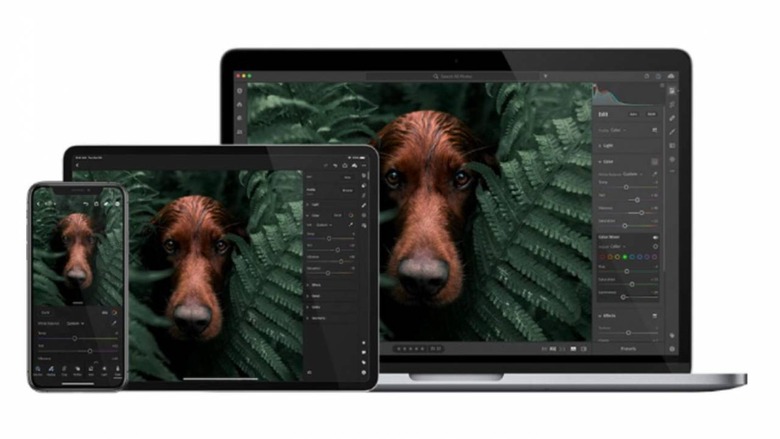 As the company recently promised, Adobe Lightroom for iOS has been updated with support for directly importing images. With this new capability, users can add images from an SD card or other storage devices to their iPhone or iPad. The direct import capability joins other additions in this update, including advanced export options for users who need extensive control over the images they save.
In mid-November, Adobe offered a sneak peek at a future Lightroom on iOS feature that would enable users to directly import their images to their iOS or iPadOS device. As the company demonstrates in the video below, this capability means users can pop the SD card out of their digital camera, put it in a USB or Lightning card reader, and then connect it to their Apple mobile device in order to import the images.
Until now, users were required to first add the images to their device's Camera Roll, then import those images into Lightroom, and then remove the images from the Camera Roll after the import process was over. This convoluted method is time-consuming and may make it difficult to keep one's media organized.
The direct importing process is as simple as connecting the dongle, such as an SD card reader, to the Apple mobile device, opening Lightroom, selecting the images you want to import, and then tapping the 'Import' button. Users have the option to immediately delete the imported images from the media card to free up space or to retain the original files. After this choice is made, the storage device can be removed.
In addition to support for directly importing images, Adobe Lightroom on iOS also now features advanced export options, including the ability to export with a watermark, change the file type, add compression, sharpen images during export, change the color space, and more. The export option can be found by tapping the 'Share' icon. Finally, the update adds improved to shared albums, making it possible for anyone to add images directly from their mobile device.