Adidas Sport Headphones by Monster lineup unveiled

Early last year it was announced that Monster had partnered with Adidas to launch a lineup of headphones, and today it has announced a new product as part of that: the adidas Sport Headphones by Monster. There are two models in the lineup, the adidas Sport Supernova and adidas Sport Response. Adidas describes the first model as "in-ear headphones", and the latter model as earbuds. They're targeted at users with differing needs — those who need noise isolation, and those who are active.
The Sport Supernova in-ear headphones are targeted at those who need noise isolation — they block out ambient noise, leaving the listener with their music or podcasts. The Response model (the green pair below) is not noise isolating as they are intended for use outdoors while, for example, running.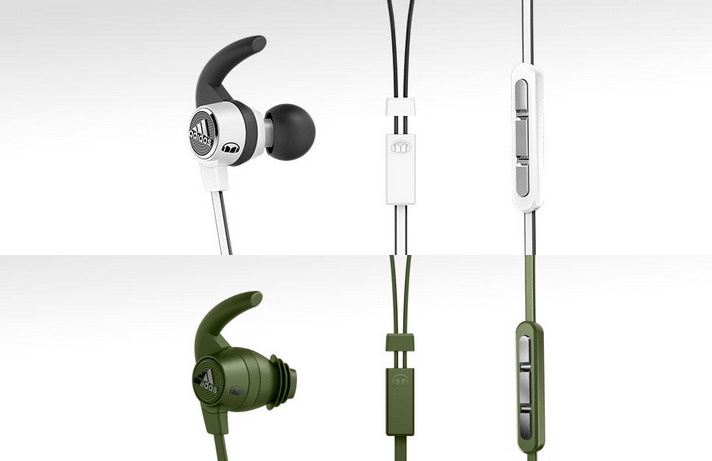 The reason is that when you're out running or you're walking around the city, you'll want to be able to hear the sounds around you — a car driving up from behind, someone calling for your attention, etc. The Supernova model offers Pure Monster Sound.
Both models include SportClip from Monster, which makes for a no-slip design, sweat-proof construction, ControlTalk in the form of in-cable microphones, and hands-free control. The Supernova model is the more expensive of the two at $99.95 USD, while the Response is priced at $49.95 USD.