Adidas shows off a pair of running shoes made from ocean plastics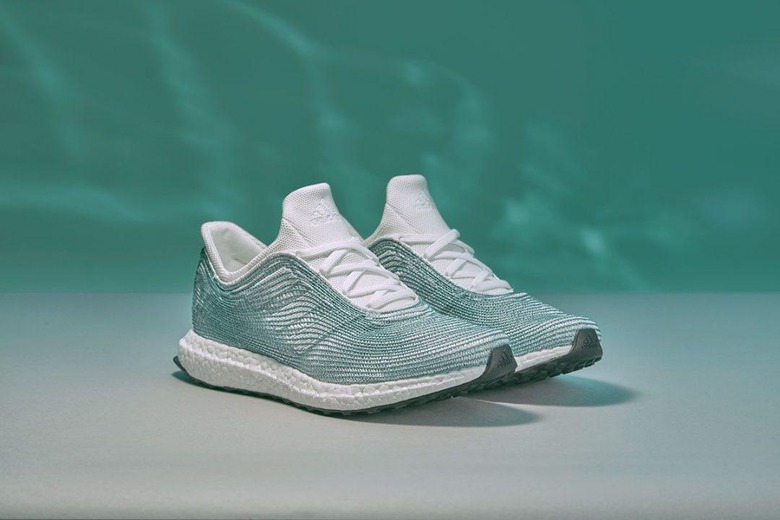 Back in December, adidas and Parley for the Oceans detailed a running shoe made with ocean plastic. Now, half a year later, adidas has showcased a finished pair of those shoes, as well as providing pictures and details about the process used to create them. A bunch of work went into collecting, then cleaning and processing plastics found floating in the ocean, turning it into a type of teal green yarn.
The shoes have been a long-running and ambitious project aiming to take the plastics polluting the ocean and turn them into shoes — essentially transforming humanity's trash into something usable and worthwhile. Fishing nets were the raw materials used for these shoes — the process to turn those nets into a useable yarn started back in autumn 2015, and involved cleaning about 150 kilograms of it for a textile supplier.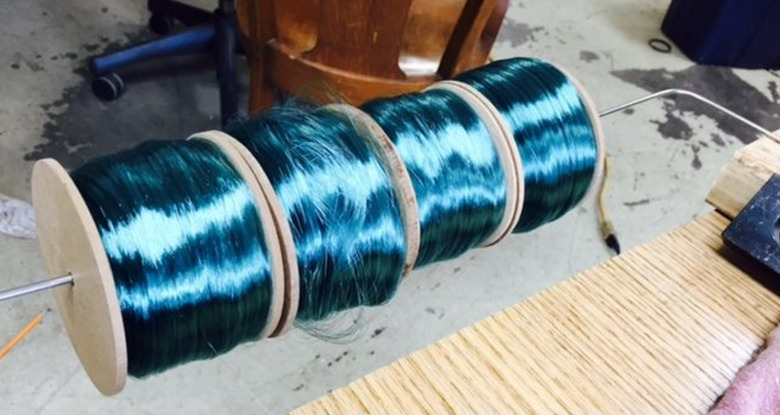 This process took a while until someone decided to try a washing machine, which is apparently now the modus operandi at Parleys. By this past January, the collective organizations/companies had the beautiful green yarn you see above. This was a big part of the process, being used to establish the manufacturing process by which future materials can be rendered into useable threads.
According to adidas, the first pair of these shoes — called adidas x Parley — will be available to some degree starting this summer. It isn't clear at this point how much the shoes will cost. Check out the timeline below for more adidas news!