Adidas launches miCoach-integrated video game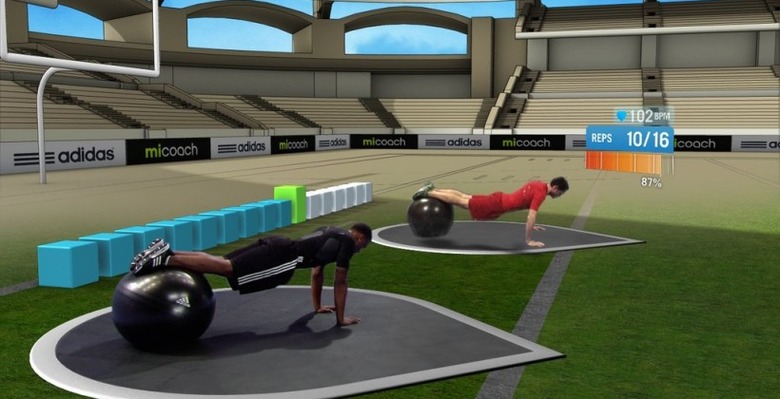 This isn't Wii Fit. It's Adidas's step into the fitness video game market, and it's something that integrates with the company's miCoach platform, which expands far beyond the living room. It's the Adidas miCoach video game, published by 505 Games. The game just launched for the Xbox 360 and PS3. As should be expected, the Xbox Kinect motion camera peripheral and the PlayStation Move controller accessory are integral parts of the game.
Players are able to delve into more than 400 different exercises, get feedback, track progress, and remain committed through the motivation of virtual coaches. And because it is part of the Adidas miCoach suit, players can integrate the data from the game with other parts of their exercise lives. That is what sets this title apart from the myriad other fitness video games out there.
The following athletes appear in the recently released game: Kaka, Dwight Howard, Manuel Neuer, Jessica Ennis, Jose Mourinho, Ana Ivanovic, Will Genia and Eric Berry. The miCoach brand isn't gaining popularity just among regular consumers. Adidas has engineered "trackable" sportswear for professional sports teams so that coaches can monitor real-time player data to help with their coaching decisions. It's pretty cool stuff.