Additional Facebook shares for IPO come from early investors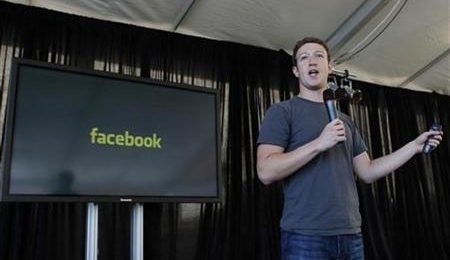 Over the last few days, we've mentioned that Facebook has added in more shares of stock for its IPO than originally intended. As it turns out those additional shares of stock aren't coming from Facebook itself, rather they're coming from early investors looking to cash in on the recently increased target price. We know that Facebook is offering up to 484.4 million shares of class a common stock, including an overallotment.
Additional shares mean that Facebook could be looking at $18.4 billion in potential cash. The new shares of stock to 180 million plus an additional 3 million the cover overallotment. Some of the shares will come from investment firms that have been funding Facebook over the years such as Digital Skycap technologies, which increased the shares it intend offering the IPO from 26,000,000 to 46,000,000.
Venture capitalist Peter Thiel is also increasing the shares he's going offer from 7.7 million to 16.8 million shares. Another major investor in the social network, Excel Partners, has also decided to up the shares it's offering in the IPO from 38,000,000 to 49,000,000. Everybody's looking to cash in because Facebook upped the target price for the stock from the $28-$35 originally planned to $34-$38 per share, meaning more money can be made so investors are willing to sell more of their shares.
[via CNET]