ADATA SE730, SC660, and SV620 external SSDs launch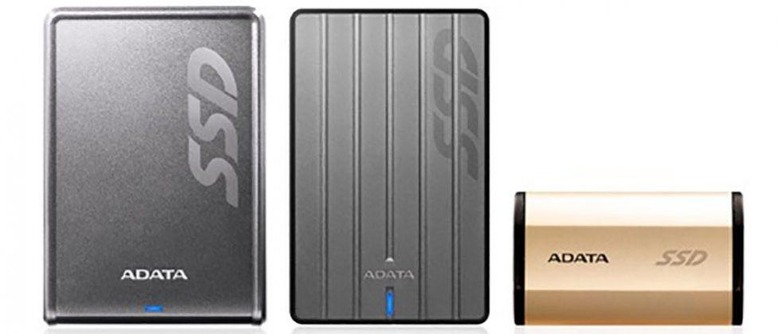 ADATA has announced the launch of three new external SSDs designed to keep your data safe and allow you to access files quickly. The three new products include the SE730, SC660, and SV620 external SSDs. All three of the drives are compatible with Windows, Mac, and Android devices meaning they will work with everything from notebooks and desktops to media boxes and game consoles.
The SE730 is a premium external SSD with USB Type-C connectivity and is hailed as the most compact USB Type-C external SSD in the world. It promises up to 500MB/s read/write performance and is so compact it weighs only 33g, that's less than a golf ball weighs according to ADATA. The SSD is enclosed in a sandblasted metallic enclosure. The SE730 has an IP68 rating for dust and water resistance.
The SC660 is a rugged drive with a shock resistant build that is able to provide up to 410 MB/s read/write speeds and is in a slim enclosure 9.6mm thick. The SC620 is also shock resistant, has the same read, and write performance. It has an enclosure with raised edges to protect surfaces from scratches. It has a blue LED activity indicator.
All of the drives are able to be used for mobile data storage or for data storage in a fixed location. The SV620 and SE730 will launch in early August with the SC660 coming later in the month. Pricing for the SSDs will start at £72, pricing for the individual drives is unannounced at this time. All three drives will include a 3-year warranty. Another upside of using an SSD external drive is lower battery consumption if you connect them to a mobile device on the go. SSDs need less power to operate than mechanical external drives.