Adaptive Saber Parts introduces modular battle-ready lightsabers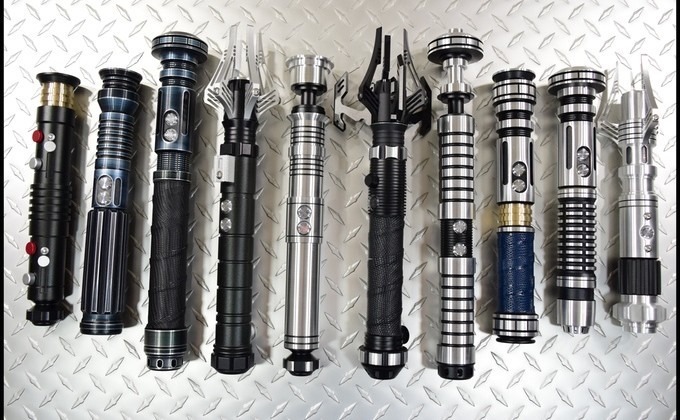 If you're a Star Wars fan, you probably have one of those toy lightsabers that springs to life if you flick it open hard enough. They're fun to play with, but certainly don't make you feel any more like a Jedi. Enter Adaptive Saber Parts that allow you to build a far more realistic lightsaber. They are modular, kind of like those smartphones we keep talking about, and include embedded electronics to make them seem as close to real as you're going to probably ever get.
The lightsabers are promised to be movie-quality, and are simple enough that you'll be able to assemble one even if you don't have too many DIY skills. The folks behind Adaptive Saber Parts plan to offer more than 100 unique parts, meaning you'll be able to get creative and make a unique lightsaber.
The parts are made from strong steel, and the blades are made from polycarbonate (they're frosted and glow brightly), meaning you can battle with other ASP lightsaber owners and against other types of play/replica swords.
The folks behind ASP were seeking $100,000 USD on Kickstarter, and have raised nearly three times that amount with two weeks remaining. Pledge options start at $150 USD to get the "custom saber hilt", while a custom saber with LED blade jumps to $225 USD. Shipping is set to start in November.