Acura's ARX-05 prototype racer to tear up Daytona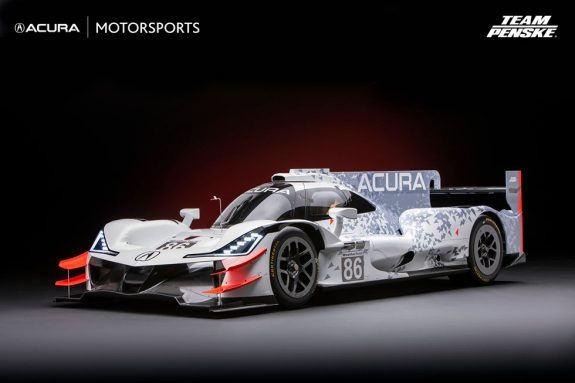 Acura has pulled the wraps off the awesome prototype racing car that it will use to take on the competition at the 2018 IMSA WeatherTech SportsCar Championship race series, the debut of the racing car will happen at Daytona. The official unveiling of the sexy racer was at The Quail, A Motorsports Gathering; Rolex Monterey Motorsports Reunion; and Pebble Beach Concours d'Elegance Concept Lawn.
The ARX-05 name stands for Acura Racing eXperimental, generation 5 and is an endurance racing car. The car is built on the ORECA 07 chassis and has Acura specific body work and features. Power comes from an AR35TT twin-turbo engine that is based on the production 3.5L V6 used in the Acura MDX, RDX, TLX, and RLX models.
"At Acura, Precision Crafted Performance is at the heart of everything we do." said Jon Ikeda, Acura vice-president and general manager. "Whether it is our production cars or a prototype race car, if you want to be a performance brand you need to perform."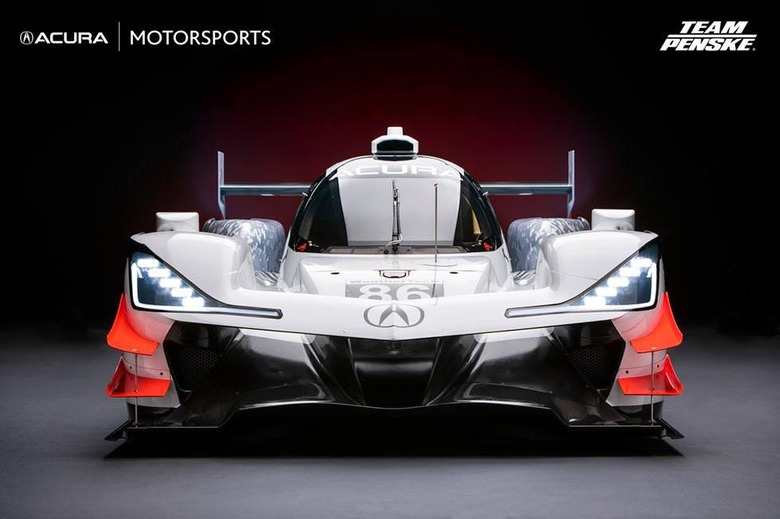 Two of the racing cars will be fielded by Team Penske Acura and will be driven by Juan Pablo Montoya and Dane Cameron in one car and the second driver pairing will be announced later. The first race for the new car will be at the Rolex 24 in January 2018.
"Right from the start, Acura has raced – and done so successfully," said Art St. Cyr, President of HPD and Acura Motorsports. "We've won with the Acura Integra Type R, the RSX, the first-generation NSX and with the Le Mans prototypes. Most recently, we've won with the new Acura NSX GT3. The ARX-05 is our fifth-generation prototype, and we expect great things from our partnership with Team Penske."
The rules for this racing series requires the manufacturer to use one of four approved prototype chassis and then fit the chassis with IMSA-homologated, manufacturer designed bodywork and engines. There is no word on how much power the engine in the Acura racer develops or how fast the car might go, those details are closely guarded secrets.
SOURCE: Honda News