Activision CEO Eric Hirshberg Reveals His Thoughts On eSports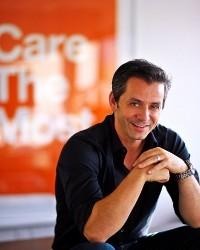 The eSports industry has been getting a lot of buzz lately, especially with the showcasing of games like StarCraft II and League of Legends, and now Eric Hershberg, CEO of Activision, has inputted his own two cents about the industry. Hirshberg had an interview with Forbes on what he thinks about the eSports, how it affects the gaming industry, and how he plans on implementing it with his gaming franchises.
Eric Hirshberg says that eSports is becoming increasingly important to the gaming industry. It helps developing gaming franchises gain traction in the industry, and it opens new doors and possibilities for gaming in general. He believes that people love competition, and the ability to compete in games, whether casual or hardcore, makes gaming a whole lot more interesting. He also believes that eSports will be an integral part of gaming in the future.
From the first Call of Duty eSports tournament, Call of Duty XP, Hirshberg realized how much demand there was for competitive eSports. There was a huge audience of people, both present at the event and watching the event through a live stream. There was so much buzz from the event that it had expanded through various social media portals, like Facebook and Twitter. From that experience, Hirshberg feels that they will continue on with the success of their first eSports event and hold similar events in the future.
When asked about eSports and it being featured on broadcast TV, Hirshberg surprisingly said that he doesn't believe eSports is compatible with TV. He says that eSports happens more on the player's schedule rather than the network's schedule, and that live streaming is more convenient. Hirshberg is much more interested in expanding upon the live streaming features rather than getting eSports onto live TV.
Hirshberg sees a bright future for eSports and he will continue to embrace it by offering players tools that make games more competitive. Hirshberg kept hush hush about the future of Activision Blizzard's latest original game franchise, Destiny, and its role in the eSports industry, but chances are it will be integrated into eSports, and how far it goes will depend on the amount of support it gets from Activision Blizzard. Hirshberg did say, "You have to be very committed to get that done and get it right in the game," when he was commenting on embracing the world of eSports.
[via Forbes]