Activision announces in-game live streaming via YouTube for Black Ops II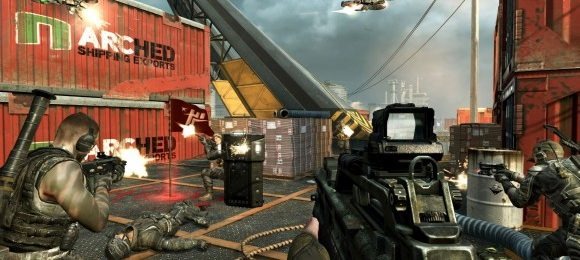 If you're a fan of shooters, odds are you're intending to purchase Black Ops II when it launches on November 13. This should be one of the most popular games of the year, and Activision has announced an interesting new feature today that will be available when the game launches. Activision is enabling live streaming functionality for the first time in-game via YouTube.
That means you can share your gaming prowess live on YouTube without needing any extra hardware or software. Just be sure before you share via live stream, that you are actually good at the game. The live streaming feature via YouTube will be available for Xbox 360 gamers and PS3 gamers.
I see no mention of the feature working for PC gamers. The feature is designed to allow live streaming of multiple player League Playing games and will stream the player's webcam and audio commentary while playing. Knowing how gamers tend to talk when playing online, I imagine a lot of F bombs are about to be dropped on YouTube.
The Call of Duty Elite service expands the live streaming experience with other features such as the ability for viewers on Call of Duty Elite to see the player card of the user that is streaming. This information allows the viewer to dig deeper into the game to find information about class load outs, recent maps data, and career stats across the Call of Duty games on elite. The streaming video can be viewed by users on web browsers, mobile phones, and tablets via Call of Duty Elite and individual YouTube user channels.