Acer's Aspire V Nitro Black Edition packs Intel's RealSense 3D camera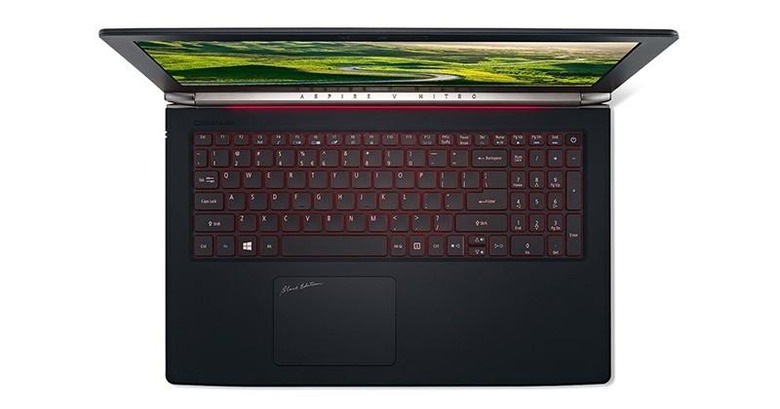 You've probably never thought about putting a 3D camera inside of a laptop before. Acer, on the other hand, has. Today they announced their latest "Black Edition" Aspire V Nitro notebooks, and in a surprising move, included Intel's RealSense camera technology.
So why would you want a gaming laptop with a 3D camera? Acer explains that they have included Intel's camera with enhanced 2D and 3D technology with streaming in mind. You'll be able to use the RealSense camera to capture yourself while gaming, while easily removing the background. No more setting up a green screen behind you and messing with those effects to take it out. You'll also be able to use it to scan models directly into supported games.
In addition to the camera tech, the 15 and 17-inch Aspire V Nitros will feature Intel Skylake CPUs, an NVIDIA GTX960M, and enterprise-grade NVMe PCIe SSDs. You'll also find their new slot-antenna design, which they tout as being able to give you 360-degree wireless coverage. Finally, you'll hear the four TruHarmony Plus speakers with Dolby Audio to pump out your in-game audio in surround sound.
The Acer Aspire V Nitro Black Edition series will make their debut in the US in February starting at $1,099.