Acer Updates Their Liquid Jade Smartphone Line With Primo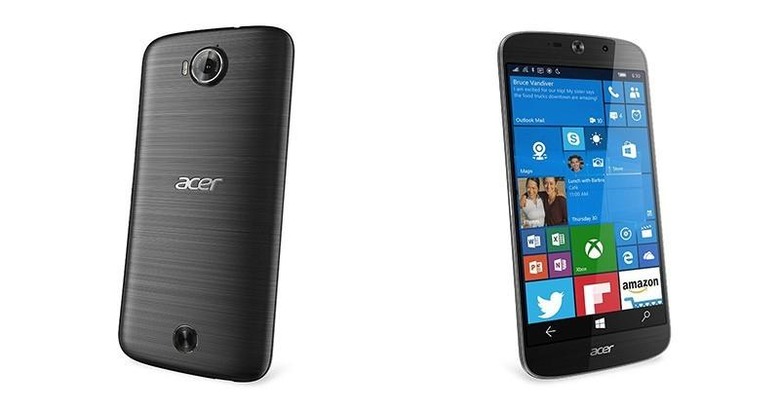 Acer might not be the first company that you think of when it comes to smartphones. However, they've actually been in the game for a little bit. Today at CES they have announced the latest in their Liquid Jade line of smartphones.
The new Liquid Jade Primo is a 5.5-inch smartphone running Windows 10 mobile. Many of its design elements are similar to the previous Liquid Jade Z. This includes a slim profile, curved back cover, and a Gorilla Glass screen.
To match the launch of their first USB Type-C monitor, the new Liquid Jade Primo features the same type of connector. This will allow you to utilize any Type-C compatible monitor to watch videos, do presentations, and thanks to Continuum, you can have a PC-like experience with universal Windows 10 apps.

The Primo features a Full HD AMOLED display, a hexa-core Snapdragon 808 CPU with 3GB of RAM and 32GB of internal storage. The 21MP f/2.2 auto-focus rear camera has dual LED flash, and supports up to 4K video recording. The front-facing camera is 8MP f/2.2 and supports 1080p video recording.
We know that the Liquid Jade Primo is currently slated for a February launch in Europe with a price of around $620. However, they have not announced pricing or availability for the US just yet.