Acer Unveils Two 27in Monitors Built For Gaming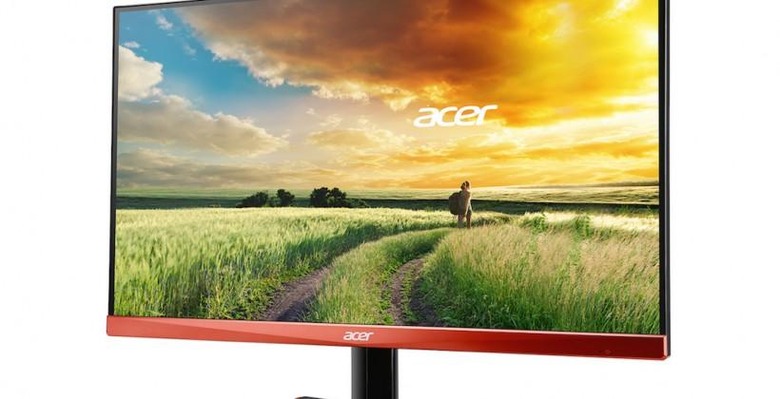 Just days before the 2015 CES event, Acer continues to draw the curtain back on its new products. This time the company is announcing two new computer monitors purpose-built for high-end gaming, and each featuring new technology to present the best possible screen image to players. Both measuring 27 inches and featuring 2560x1440 resolution, the XB270HU is the first gaming monitor to use IPS and offers 178 degree viewing angle, and the XG270HU offers a gorgeous edge-to-edge frameless display.
While each of these monitors is offering something unique, alongside the size and resolution there is one more feature they both offer: Nvidia's G-Sync technology, which offers better image stability and 144Hz refresh rates in sync with video cards. However, your PC needs to be sporting at least a Nvidia GeForce GTX 650Ti Boost GPU.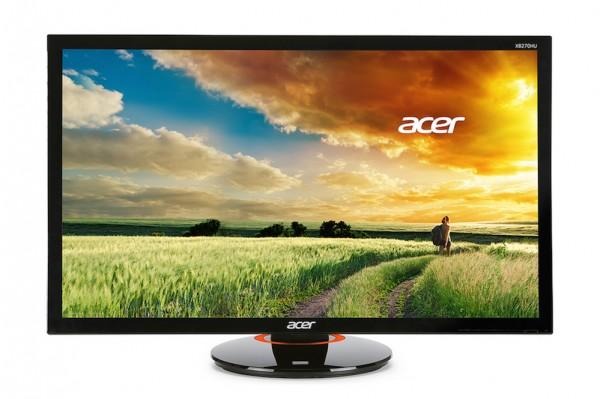 The XB270HU, seen above, is the first gaming monitor with G-Sync that takes advantage of IPS technology, which offers wider viewing angles than normal. Acer says this is what gives the XB its 178 degree viewing angle with clear, sharp images at a high refresh rate. This model also features adjustable height and tilt, and can be rotated from horizontal to vertical orientation.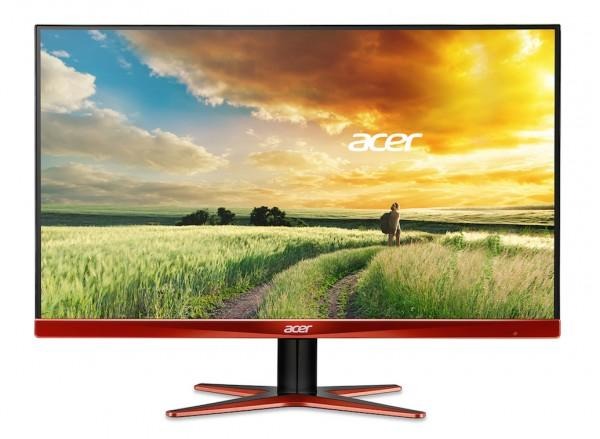 Next is the XG270HU, with an edge-to-edge display that makes for great multi-monitor gaming setups. This model offer a 1 millisecond response time and comes with connectivity for HDMI 2.0, DVI, and DisplayPort 1.2. Acer says both monitors will be available around the world starting in March 2015, while final pricing has to be announced.
SOURCE Acer