Acer To Manufacture Their Version Of The Eee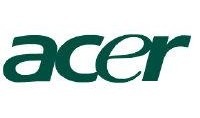 So according to some Chinese newspaper Acer is going to be making their own low cost 8 and 9 inch laptops later this year. They will be made to directly compete with the Eee, only in a more budget way (if that's possible), because that's how Acer rolls.
Apparently Wistron is going the make the notebooks, I've never heard of them before, so that's not that big. What is interesting is where the LCD panels will be coming from which is from AU Optronics.
The reason that is interesting is because that means the Acer's will have the same panels in them as one of Asustek's upcoming products. No word on when or for how much these things will go for, but I'd expect the same or cheaper price than the Eee.
Acer to launch low-cost notebooks late in 1Q or early 2Q, says paper [via digitimes]