Acer Switch Alpha takes on Microsoft's Surface with liquid cooling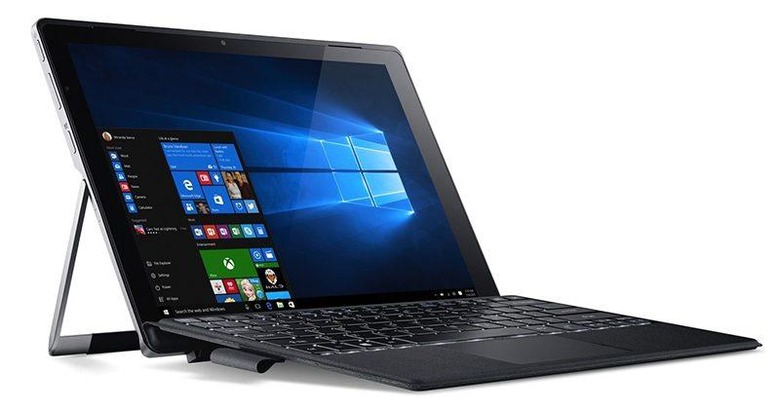 Liquid cooling is the sort of thing that you expect to find in an enthusiast gaming desktop. However, Acer doesn't seem to think that those are the only kinds of systems that should be able to take advantage of all that liquid cooling has to offer. Today they announced their new Switch Alpha 12 2-in-1 notebook, which features their LiquidLoop technology.
The Switch Alpha appears to be Acer's take on the Microsoft Surface. This hybrid device comes packed with a Skylake CPU, (i3, i5, or i7) and features a 12-inch display with a resolution of 2160x1440. Much like Microsoft's Surface line, it has a detachable keyboard, as well as an optional Acer Active Pen. The device's kickstand will also let it sit comfortably at any angle up to 165 degrees.
So why the decision to integrate liquid cooling into the Switch Alpha? The company wanted to be able to create a thin hybrid device that didn't need to rely on fans to keep it cool. With this in mind, going with a small liquid cooler allowed them to achieve this goal. They also mention that an added bonus to this is that there is no necessary venting that can eventually cause issues, due to airflow issues and dust accumulation.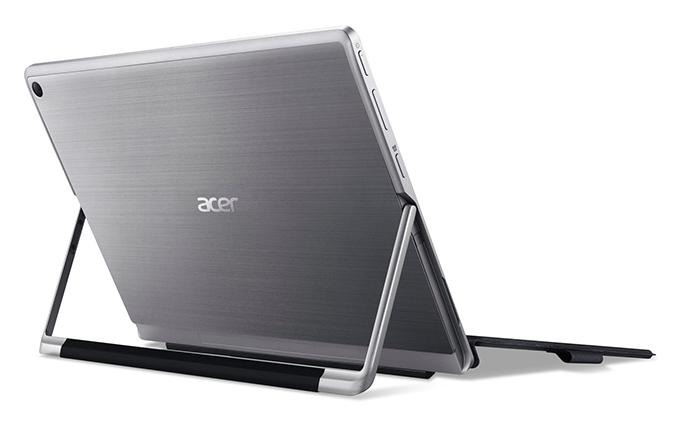 The Switch Alpha will come with storage configurations of 128GB, 256GB, or 512GB. If that's not enough space for you, they've also included a microSDXC slot to expand it. As for RAM, you'll find either 4GB or 8GB, depending on the model you choose. There aren't many ports to be found on the device, but it looks like you'll be able to find one USB Type-C port, as well as a regular USB 3.0 port, and a headphone jack.
The Switch Alpha will ship in June of this year, and will start off at $599.