Acer rolls out Aspire One Cloudbook 11 and 14 notebooks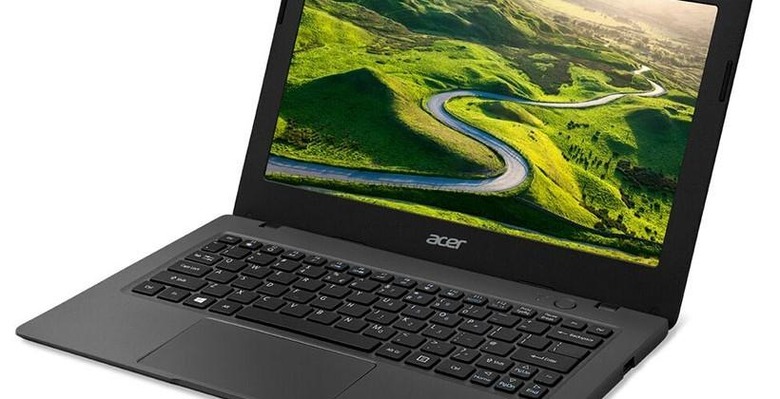 Acer has unveiled a pair of new notebook computers that are powered by Windows 10 and one is available just in time for back to school. The new machines include the Acer Aspire Cloudbook 11 and Cloudbook 14. There will be two versions of the Cloudbook 11 that launch this month; the larger screen Cloudbook 14 won't hit stores until October.
The most basic of the Cloudbook 11 configuration has an 11.6-inch screen with 1366 x 768 resolution. It gets power from an Intel Celeron dual-core 1.6GHz processor. With Turbo boost, that CPU can reach speeds up to 2.16GHz. All three of the Cloudbook machines use the same processor.
Intel HD Graphics handles graphics duties and all three of the new machines have the same 2GB of RAM. Storage is where the two Cloudbook 11 machines differ. The $169.99 base unit has only 16GB of internal storage and the $189.99 unit has 32GB of storage.
The larger 14-inch screen unit has all the same specs aside from the bigger screen and offers 32GB of storage for $199.99. All three have WiFi, Bluetooth, and a webcam. Power for both 11-inch models comes from a 4200mAh Li-polymer unit good for up to 7 hours of use. The Cloudbook 14 has a 3-cell Li-polymer unit with 4780 mAh of power good for up to six hours of use.