Acer R11, 2015 Chromebook Pixel now getting Google Play update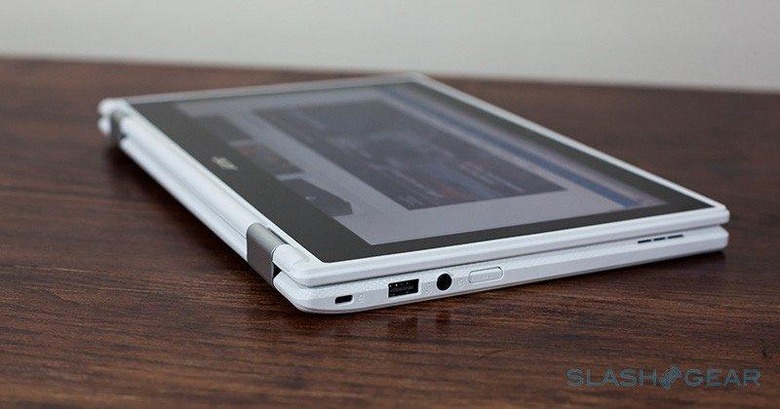 Last month, Google rolled out version 53 of Chrome OS in its developer channel that signaled the start of the promised Android app support for Chromebooks. Back then, the ASUS Chromebook Flip was the sole beneficiary of that update, just one of three promised Chromebooks to get support. Now it seems that the other two are finally getting their day. Although not yet official, multiple users are chiming in to gleefully share that their Acer R11 and Chromebook Pixel (2015) have just gotten an update that finally enables Google Play support for their devices.
It is almost ironic that the announcement of mostly full Android app support on Chrome OS rejuvinated interest in the Chromebook. After all, who can resist the lure of runnng not just a limited number of apps at regular speed. Never mind if that means that Chrome OS' own web-based apps suddenly start being ignored.
Google promised that the first batch of Chromebooks to get Google Play Store would be the ASUS Chromebook Flip, the Acer R11 Chromebook, and its own Chromebook Pixel, the 2015 model. Now it has practically fulfilled that promise for all three, based on the collective cheers of owners.
That said, like the Chromebook Flip, this is only happening in Chrome's Development Channel, so users eager to get their hands on Android apps will have to switch to that, and all the possible instability or broken features it might entail. There is no definite date yet when the feature will rollout to Stable channel users, though Google definitely wants to get that done before the month is over.
For the rest of the Chromebooks in the market, those will have to wait until 2017 to get their share.
VIA: 9to5Google