Acer Predator Z35P WQHD 35" Curved Gaming Monitor Goes Up For Preorder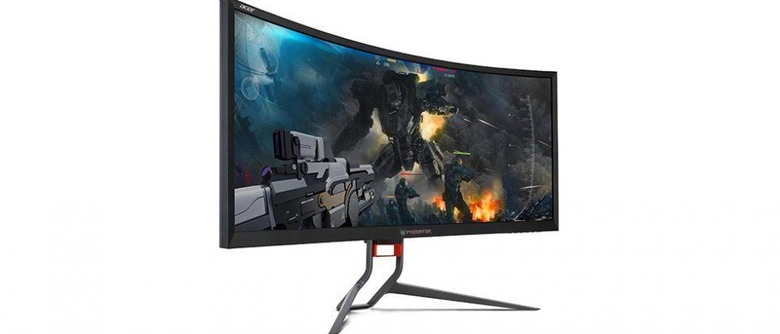 Acer has announced the new 35-inch curved monitor for gamers, the Acer Predator Z35P. This monitor boasts a wide array of features, including an ultra wide 21:9 aspect ratio and a 3440 x 1440 WQHD resolution. Acer has packed a bunch of tech for gamers into this model, including NVIDIA G-SYNC and Ultra Low Motion Blur (ULMB) for sharper images and smooth graphics. The model is only available for preorder at the moment, but we've got all the details ahead of its launch.
This is truly a massive monitor, one with an 1800r curved design to help gamers feel immersed in the content. The model boasts a 100Hz refresh rate, a 4ms response time, brightness up to 300 cd/m2, and a native contrast ratio clocking in at 2500:1. According to Acer, the Z35P likewise features 100-percent sRGB and 16.7 million colors.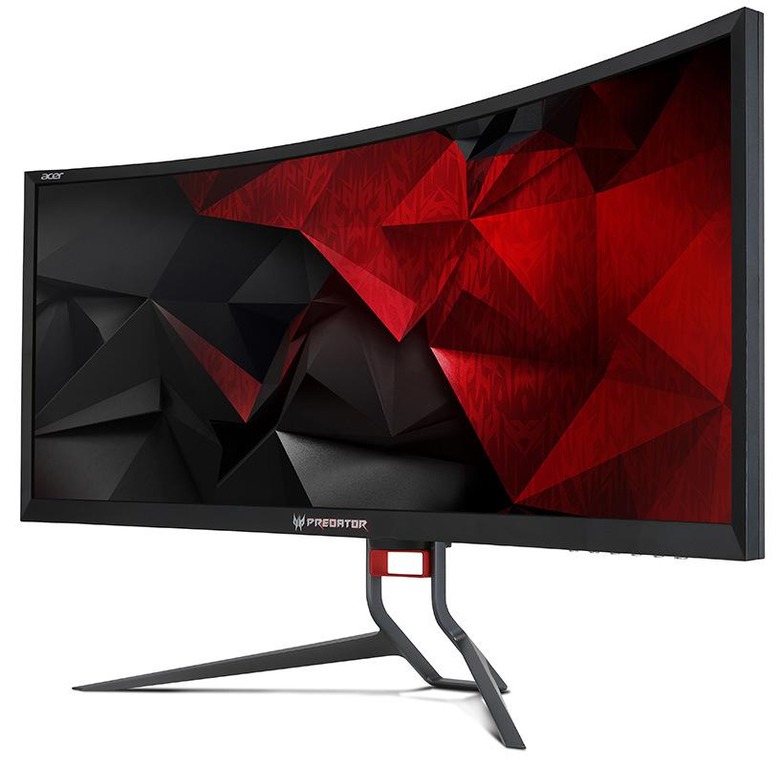 In addition to the display, which by all accounts is excellent, the latest Acer gaming monitor also features a pair of built-in 9 watt speakers offering a total of 18 watts of audio, meaning you (probably) won't see the need to use external sound systems. The speakers are joined by Acer's True Harmony audio equalizer, which the company says optimizes and 'fine-tunes' the sound, offering 'multidimensional audio' and enhanced bass.
Users are given a nice array of connectivity options, including four USB 3.0 ports, DisplayPort 1.2, and HDMI. The product, meanwhile, includes a stand with a -4 to +35 tilt, a -20 to +20 swivel, and height that can be adjusted up to 5-inches. Overall, users will find 178-degrees of viewing angles, ComfyView, low-dimming tech, and Acer's VisionCare technology. Finally, there's GameView for gamers who want to make display adjustments specifically for their gaming sessions.
The Acer Z35P is being offered for pre-order through Amazon for $1,099 USD — it will start shipping to retailers in the US some time later this month.