Acer Predator Orion gaming desktop series gets NVIDIA RTX upgrade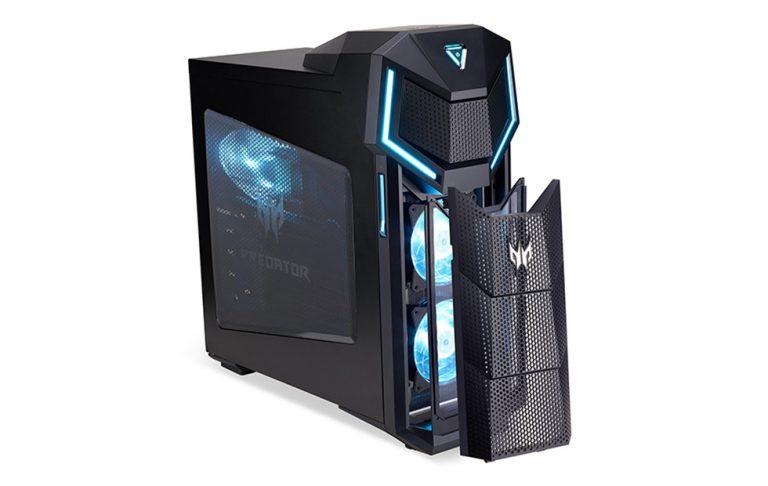 Acer has announced updates to its Predator Orion 3000, 5000, and 9000 gaming desktops, adding the newly announced NVIDIA RTX GPU options. This makes Acer one of the few companies currently offering gaming PCs with the new NVIDIA graphics options, joining Dell with its newly updated Alienware Aurora and Area 51 towers. The models are targeted at new gamers up to pros.
The Orion 3000 is the most entry-level of the trio, targeting those who are just getting into gaming and need a PC capable of sustaining them. The Orion 5000 is a step up, targeting serious gamers, according to Acer. And the Orion 9000 is the top model, offering the NVIDIA GeForce RTX 2080 Ti GPUs, as well as up to 18-core CPUs.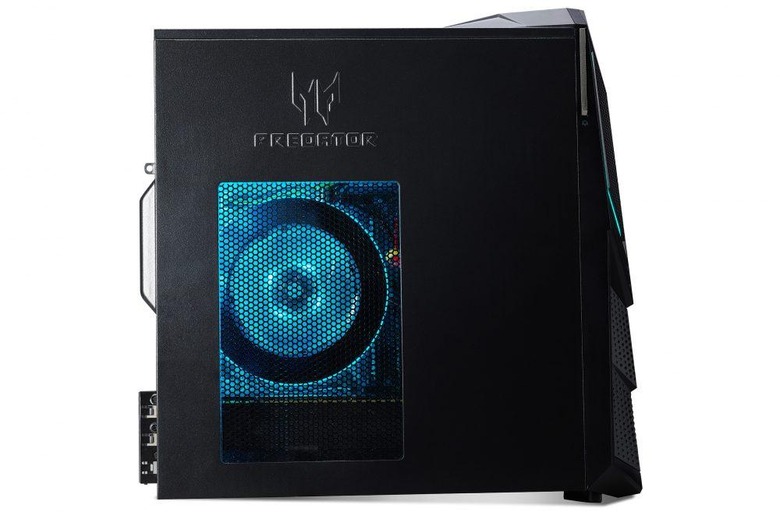 The new GeForce RTX GPU options are joined by new RGB lighting on the desktops' chassis, as well as the fans, which feature 16.7 million colors with preloaded lighting modes and color patterns. Users are able to customize the lights using the PredatorSense app; lights can be triggered by events, which the user can customize, such as following the music played through the PredatorSense player.
As far as the Orion 9000 model goes, buyers can get up to the Intel Core i9 Extreme Edition processor with 18 cores and 36 threads. The desktop is designed to regulate electromagnetic interference levels, as well as the maker's IceTunnel 2.0 airflow management solution.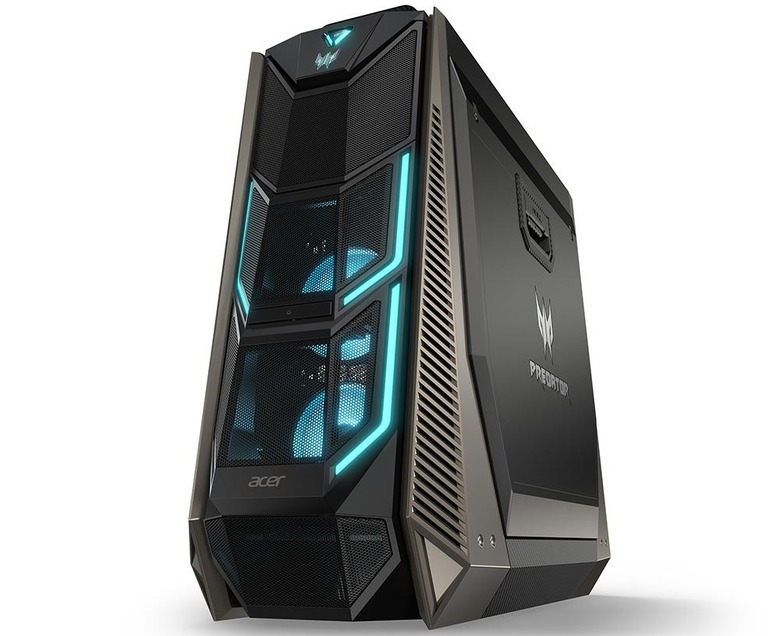 The IceTunnel 2.0 system works via multiple thermal zones, each one of them with their own airflow tunnel to pipe away heat. The Orion 5000 model features up to the GeForce RTX 2080 and 8th-generation Intel Core i7+ 8700K processors. Finally, there's the Orion 3000 with up to the RTX 2070 GPU and 8th-generation Intel Core i7+ processors.