Acer Predator 8 gaming tablet goes into pre-order at last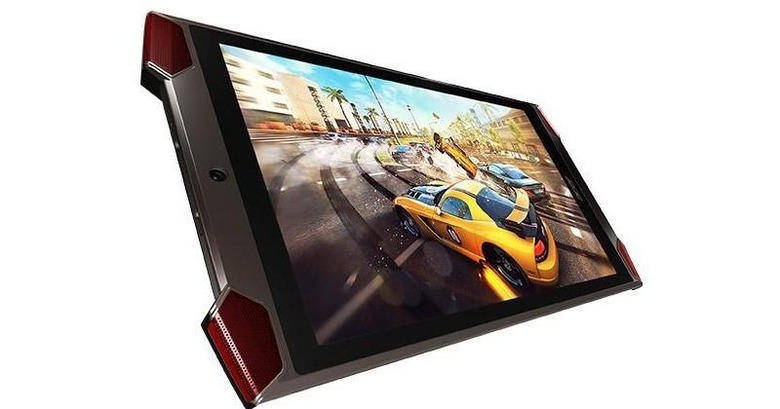 Delayed by almost a week, Acer has finally opened up pre-orders for its first gaming tablet. Acer really surprised the tech crowd last July when it hinted that it was making a gaming tablet, a boast that it made true at IFA last September when it revealed the Predator 8. The manufacturer is dangling the holy grail of heavy mobile gaming, thanks to an Intel chip, at a dirt cheap price. Now that the Acer Predator 8 is finally ready to ship, starting this Friday, we might finally find out if that has any truth to it.
As far as internals go, the Predator 8 has an 8-inch 1920x1200 screen, which is honestly just right for gaming and even for 1080p videos. Some, however, might find the choice of processing power a bit curious. It runs on an Intel Atom x7-Z8700, a quad-core chip running at 1.6 to 2.4 GHz. The x7 is the high performance model of the Atom trio but is still a step lower than a Core m. There's also only 2 GB of RAM inside, which some might find a bit cramped for gaming.
Acer does advertise a lot of gaming-related features on the Predator 8, starting with the way it looks. It does indeed look more similar to its Predator line of gaming computers and accessories than a traditional tablet. That odd design, however, does seem to give it a better grip, at least with two hands. The tablet has four speakers, which Acer dubs as "Quadio" (quad audio, get it?) though not with the self-balancing magic that the Apple iPad Pro boasts of. Its Predator Precision Plus technology gives a bit more sensitivity to the touch screen for better onscreen controls.
For all of that, the Acer Predator 8 tablet costs only a surprising $299.99. It is an interesting proposition, though the performance of an Intel Atom x7 for mobile gaming still needs to be put through a thorough test. And that's for a Wi-Fi model only. No word on whether Acer has plans for a 3G/LTE variant.