Acer Nitro 5 gaming laptops put 8th gen Intel Core at your service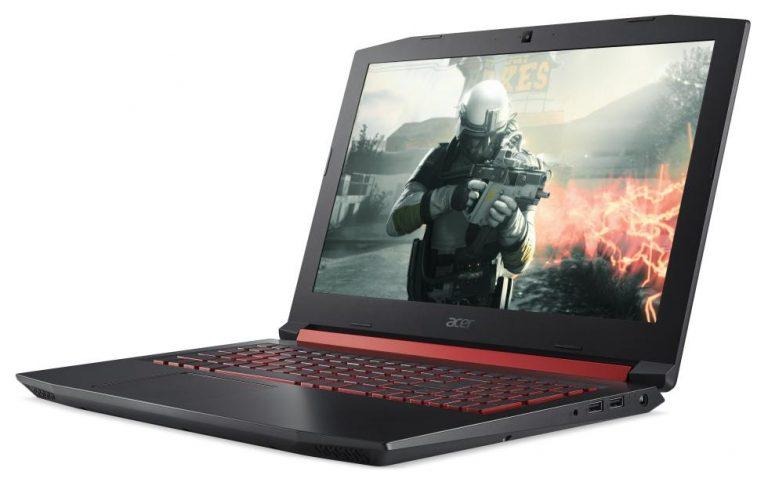 Just because you're a gamer doesn't mean you always like to be tethered to one spot. That's why the Nintendo Switch was so appealing in its ability to offer "console-grade" graphics and gameplay while allowing them to be mobile. That is also why PC makers are trying to cram every bit of silicon they can to turn laptops into game-worthy beasts. The Acer Nitro 5 is just the latest to join this growing army of portable gaming machines and it boasts of being one of the first to put the 8th gen Intel Core i7+ inside.
The Acer Nitro 5 actually offers a couple of configurations ranging from the Core i5 to the i7 to this i7+, all of them of the Coffee Lake generation, of course. A powerful CPU, however, is only half the gaming story. To complement it, the 15-inch portable gaming computer packs an NVIDIA GeForce GTX 1050 or 1050Ti and, for some extra cash, an blazing fast Intel Optane SSD.
Many PC games these days, however, are played online, so network bandwidth is now just as critical as processing power. Acer put in an Intel Wireless-AC 9560 2x2 802.11ac as well as Gigabit Ethernet to cover both wireless and wired connections. And while most gamers will probably have their favorite gaming headphones, Acer still didn't skimp on the speakers, with Dolby Audio Premium and Acer TrueHarmony fine-tuning the audio.
The Acer Nitro 5 will be available in the US starting May. There will be a couple of configurations available, with the matching price tag, of course. $749.99 will get you the base model with an Intel Core i5-8300H, an NVIDIA GeForce 1050, 8 GB of RAM, and a 1 TB HDD. With $849.99, you can upgrade the GPU to a GTX 1050Ti and storage to a 256 GB SSD. Details for the Core i7 models will be coming soon.