Acer has been known to put out very affordable mobile devices in the market and it is doing so again today at MWC 2015. Joining the company's growing army of budget smartphones are the Liquid Z220 and the Liquid Z520. Flaunting a strange yet unique textured back cover, the Liquid Z220 is designed to appeal even to both ends of the age spectrum. The Liquid Z520, on the other hand, tries to appeal to aspiring digital photographers who are on a very tight budget.
The Acer Liquid Z220 is a no fuss, no nonsense smartphone that is fit for both first time smartphone users as well as those graduating in life. The inclusion of Acer's three Quick Mode settings make that all the more clear. The smartphone is powered by a 1.2 GHz Qualcomm Snapdragon 200 and assisted by 1 GB of RAM. Storage is capped at 8 GB only. The rear camera is a rather low 5 megapixel one and the 2 megapixel front shooter might not satisfy selfie hunters. Aside from the ease of use, Acer is also boasting of the smartphone's rather eccentric design, a textile pattern inspired by Thai silk as well as a silver pyramid mid-frame. The Liquid Z220 will also be the company's first Android 5.0 smartphone.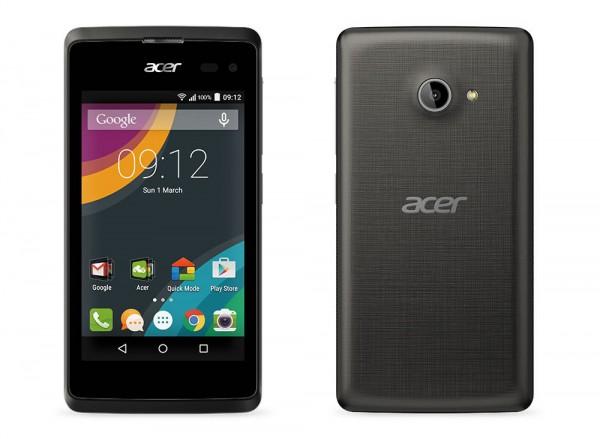 The Acer Liquid Z520, on the other hand, has a bit more to say. With a 5-inch display, the smartphone is powered by a slightly faster 1.3 GHz Snapdragon chip. The RAM and storage are the same, at 1 GB and 8 GB, respectively. The Z520's calling, however, comes from its photographic bent. Although the front-facing camera is still 2 megapixels, the back has been upgraded to 8 megapixels. It's not exactly the most ideal spec, but is acceptable. Acer tries to make up for it by adding a few fancy features, like voice activated camera triggers. The smartphone also boasts of DTS Studio Surround for a better audio experience. The Liquid Z520 also has the same three Quick Modes, Basic for first time smartphone users, Easy for more aged owners, and Standard for more seasoned mobile users.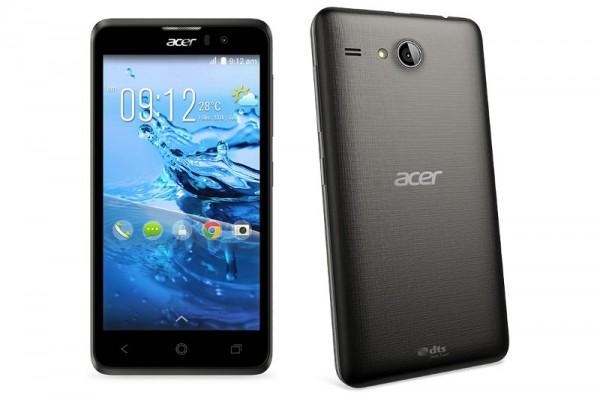 Acer has yet to announce availability and pricing for the Liquid Z220 and the Liquid Z520.