Acer Liquid S2 Records 4K Resolution Video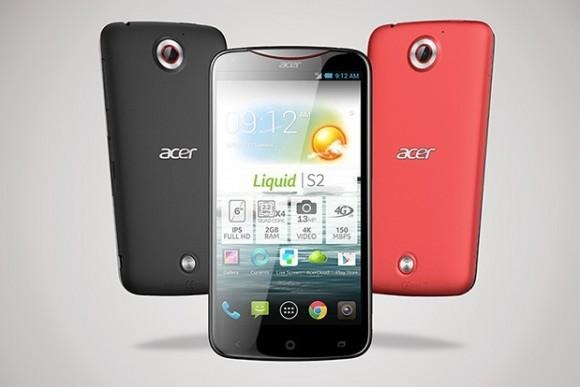 Acer has unveiled its latest Android-powered smartphone at IFA 2013 and the little beast is very impressive. If you're the sort of early adopter that's always out to get the latest features first, you'll want to pay attention to this device. The Liquid S2 can record 4K resolution video with four times the resolution of 1080p.
The downside is you'll need a display of some sort display supporting 4K resolution to enjoy that video. The smartphone can also shoot still images at 13-megapixel resolution and make full panoramic 27-megapixel photos. The smartphone is also able to record four times slow-motion at full HD resolution and features an LED ring flash.
The smartphone also features a two-megapixel front camera with an 80-degree viewing angle for videoconferencing and video chats. The smartphone camera has a quick first shot feature allowing you to take a picture from the unlock screen with automatic center focus by tapping any location on the screen. The camera also features a smart best shot feature that automatically detects photo type and takes multiple shots to get the best image possible. Users can also adjust focus and exposure settings using a finger.
The Liquid S2 definitely falls into the phablet realm with a six-inch 1080p IPS display. It uses a QUALCOMM Snapdragon 2.2 GHz processor and has 2 GB of internal memory. The battery pack has 3300 mAh of power and it has 16 GB of onboard storage. Storage can be expanded using memory cards up to 128 GB. Other features include integrated Wi-Fi, Bluetooth 4.0, GPS+GLONASS, NFC, and a host of sensors and accelerometers. The operating system is Android 4.2.2. The smartphone is set for availability at the end of October with pricing announced closer to launch.