Acer Liquid Leap+ fitness tracker launches in US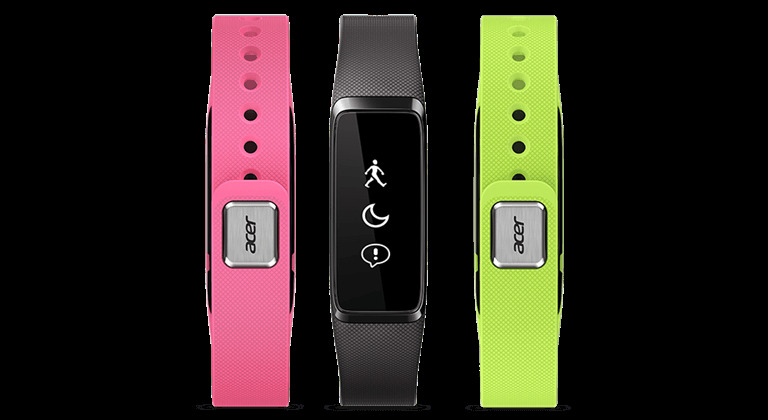 Acer has launched its first fitness tracker in the United States, its Liquid Leap+ wearable. The tracker features interchangeable bands and is compatible with the three big mobile platforms: Android, iOS, and Windows Phone. The Liquid Leap+ isn't new, but rather is new to the US market, and is aimed at those who want a waterproof wristband for keeping tabs on the activities that happen throughout the day. Unlike some similarly styled fitness bands, the Leap+ has a small OLED display.
The Acer Liquid Leap+ fitness tracker is available in three colors: Fuchsia Pink, Lime Green, and Charcoal Black. Each one is said to be "extremely durable" and includes a customizable design so that one can swap out the band for a new/differently colored one. There's an OLED touch display that measures in at just under 1-inch with a 128 x 32 resolution.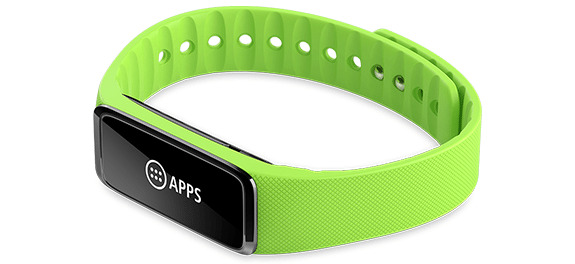 Other features include Bluetooth 4.0 LE, a Cortex processor, accelerometer, battery run time up to 120 hours, standby time of up to 240 hours, and weight of 18 grams. As with most other activity trackers, the Leap+ includes sleep tracking functionality, and it can shuttle over text notifications, email, and music control from your smartphone.
The wearable has an IPX7 rating, which means it can be taken to decent water depths (up to a meter) — showering with it on is okay, for example, but not diving. Data gathered by the tracker is synced to the Acer Leap Manager app, which can be grabbed for smartphones running the aforementioned mobile OSs. Charging is done via micro USB.
Available now for $79.99 USD.