Acer Liquid Jade Primo now available in US Microsoft Store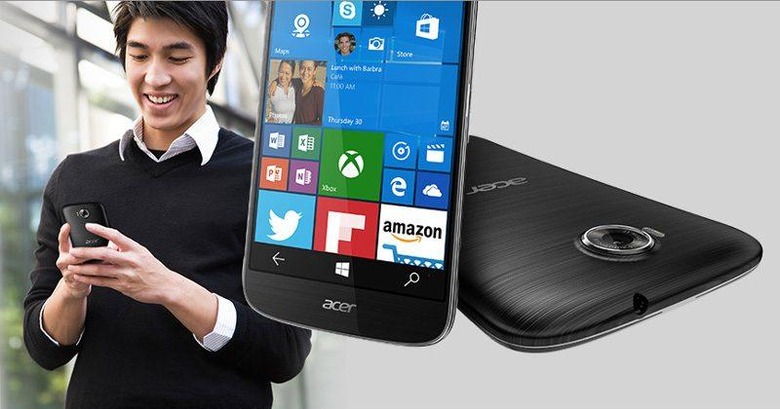 Windows 10 Mobile smartphones are so far and few in between that when one does hit the market, it's hard not to take notice. Especially when it comes with a full arsenal, like the Acer Liquid Jade Primo. Announced way back in CES and launched in Europe last April, Acer's first and so far only "premium" Windows 10 Mobile device is finally hitting the US market, available unlocked from the Microsoft Store. But more than just the smartphone, the whole package includes basically all pieces that will turn the phone into a PC.
Looking its raw specs, the Acer Liquid Jade Primo might fail to impress. There's a Qualcomm Snapdragon 808, the hexa-core alternative to the overheating 810, 3 GB of RAM, 32 GB of internal, storage, a 5.5-inch Full HD screen, 21 megapixel camera sensor, and a dual SIM slot. With that hardware, you might think it overpriced for a $649 tag.
But what makes it different from the Lumia 950, 950 XL, and the somewhat released HP Elite X3 is that the price tag already includes everything you need to make Continuum work. Yes, the box includes the desktop dock as well as a keyboard and mouse. What Acer is selling is practically an all in one solution for mobile and desktop productivity. Of course, you might have your reservations about the usefulness of Continuum for Mobile at this point, but it's hard to deny that a complete set of accessories makes it a sweeter deal.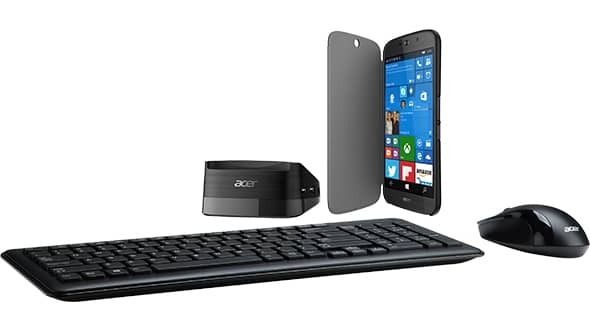 The smartphone isn't going to win design awards though, with Acer's love for "hairline" design, this time in horizontal brush strokes rather than the radial sweeps of is more premium devices, makes it loo a tad cheap. That design carries over to the dock as well.
Still, an unlocked phone, dock, keyboard, and mouse set for $649 might not sound too bad, at least if Windows 10 Mobile is your kind of thing.