Acer Leap Ware smartwatch is a fitness wearable for iOS and Android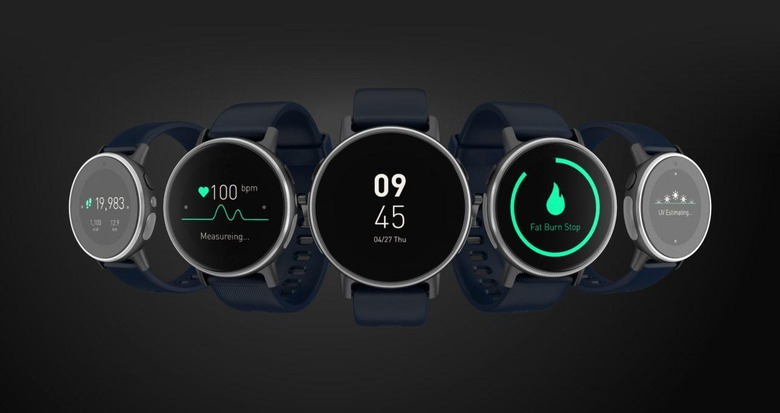 Acer has introduced a new fitness wearable called the Leap Ware smartwatch. This model works with the Liquid Life app, which itself is available for both iOS and Android. The wearable, likes one before it, is designed to keep track of the wearer's fitness and health data, including things like heart rate, stress, stamina and, oddly enough, exposure to ultraviolet rays. These features are packed into a modern, circular watch that looks classy enough for everyday — not just fitness-time — use.
The Acer Leap Ware is an attractive fitness wearable designed for 'modern lifestyles' and all the movement that comes with them. The watch itself is composed of a circular stainless steel frame alongside a polished finish. Under the hood, so to speak, lies a MediaTek MT2533 chipset and the MT2511 bio-sensing chip. There's also the various sensors necessary to monitor different health metrics.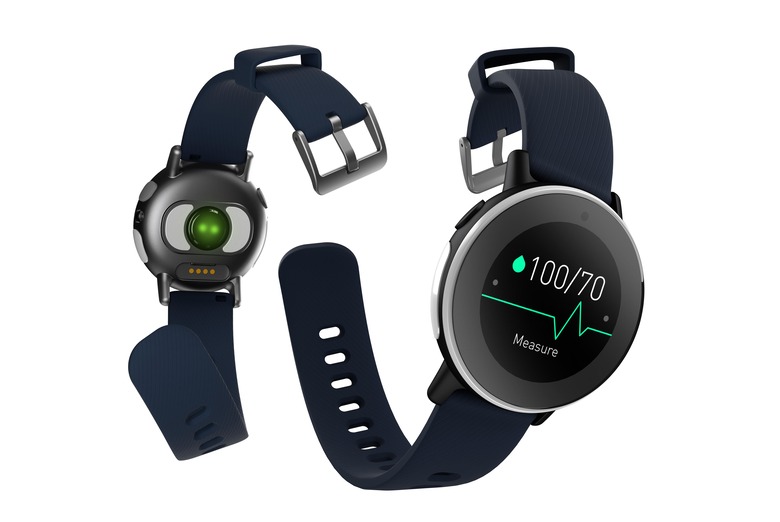 Unlike some competing products, the Leap Ware wearable has between a three and five-day battery life enabling it to go all day and all night with charge to spare. That efficiency is thanks in part to the aforementioned bio-sensing chip, which is said to be very power-efficient. Overall, the watch has a 1.6-inch display protected with Corning Gorilla Glass SR+.
There's an IPX7 water-resistant rating for use when the wearer is sweaty or jogging in the rain. As well, this watch has a built-in LED light, which is highly convenient for finding that pen you drop under the desk or your car keys in a dark car, etc. The light is activated by pressing a button; hopefully other manufacturers will follow in Acer's footsteps, helping usher in the age of flashlight-free key rings.
Acer says the Leap Ware will be available with Light Brown and Navy Blue bands that can be swapped out whenever the user likes. The watch will be available in the US and Canada starting in July for $139 USD, followed by the EMEA region in the third quarter of this year for 139 Euros. Finally, it'll launch in Taiwan in August for 4,990 NT.