Acer launches kid-friendly Iconica One 8 tablet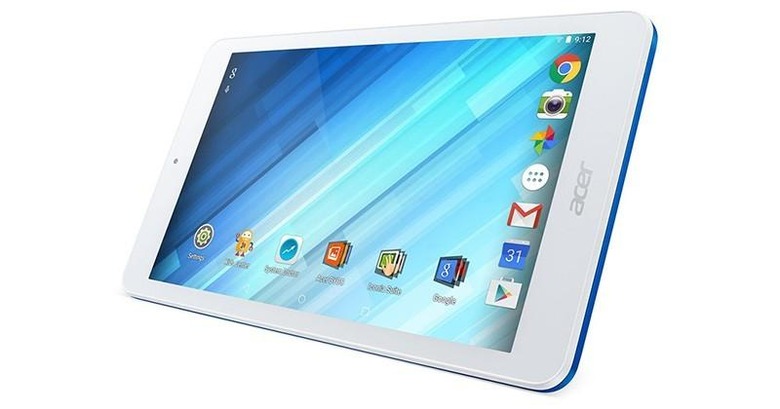 These days, every kid wants to have their own tablet for playing games, watching videos, and surfing the net. Unfortunately most tablets aren't designed with children in mind. Acer is looking to change that by introducing their new Iconica One 8 tablet, that is specifically family-friendly.
So what makes it family-friendly? The tablet comes with Acer's Kids Center, which is an app that features a child-friendly user interface, and is loaded with content just for kids. This includes games, videos, books and websites. You'll also find parental controls, so that you can keep a closer eye on how your children are using the tablet. You'll be able to screen content, and even set a daily time limit for how long the tablet can be used.
The Iconica One 8 features an 8-inch HD IPS multitouch screen, a MediaTek quad-core CPU, a 5MP rear and 2MP front-facing camera. It also has 1GB of RAM, 16GB of internal storage and a MicroSD slot that can accept cards up to 128GB.
The Acer Iconica One 8 will be available in the US starting in February, for $99.99 with your choice of white, black, or blue covers.