Acer Jade Primo won't get the Windows 10 Anniversary Update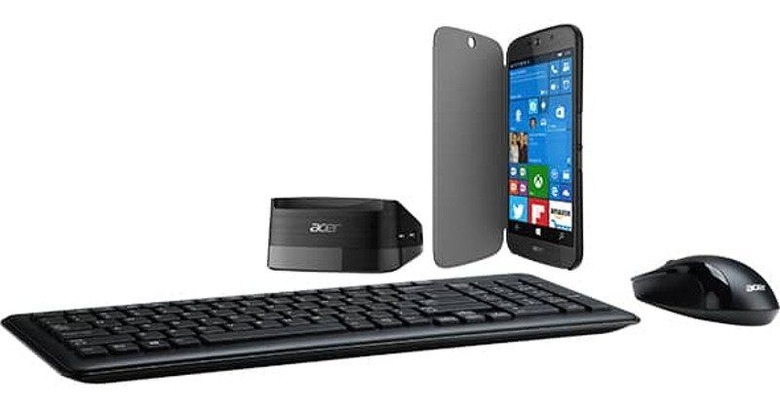 The number of Windows 10 Mobile devices is very small. The number of those devices that are guaranteed to get the latest Windows 10 Mobile update is even smaller and that list has just gotten officially shorter by one. According to an Acer spokesperson in Germany, the Jade Primo, its premiere Windows 10 Mobile device, won't be getting the latest Anniversary Update of the OS, perhaps ever. And that practically means that, as far as updates go, the just one year old device has reached its end of life.
For those who might have forgotten, the Acer Jade Primo was launched right around the launch of the Microsoft Lumia 950 and 950 XL. All three devices instantly become the poster boy for Microsoft's Windows 10 Mobile push. The Jade Primo, in particular, offered the market a more affordable version of the Lumia 950 and even bundled a desktop dock, keyboard, and mouse to bring the promise of Continuum to fulfillment.
Consider that promise now practically broken as Acer will no longer bring future Windows 10 Mobile updates to the smartphone. The spokesperson cites instabilities caused by the update as the major cause for the decision. While reasonable at first glance, it does bring up questions about the future of the device as well as the platform itself.
The Anniversary Update for Windows 10 and its mobile counterpart brought significant improvements to performance as well as the usability of the OS. The upcoming Creators Update promises to be an even bigger jump in that regard. Without these two updates, or any future update for that matter, Acer has basically signed the Jade Primo's death sentence.
Even more concerning is what it will mean for the Windows 10 Mobile platform as a whole. This smartphone is actually one of the few decent devices out there and its premature death would deal a huge blow on the already struggling market segment, It also paints a picture of a Windows 10 Mobile market that is just as fragmented as Android when it comes to versions, practically nullifying Microsoft's campaign to present Windows as a service.
VIA: Windows United