Acer Iconia Tab A510 Official: Tegra 3 And ICS For $449.99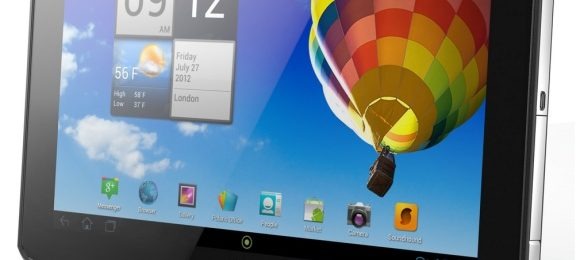 If you're having trouble getting your hands on an Asus Transformer Prime, but really like the idea of a quad-core Tegra 3 tablet, Acer have the tablet you need. Although the Iconia Tab A510 was available to fondle at CES 2012, Acer have only just today officially announced the tablet, revealing all the juicy details.
The Acer Iconia Tab A510 will have a 10.1-inch screen with a 1280x800 resolution, quad-core Tegra 3 processor, 1GB of RAM, and 32GB of storage. On the back of the device you'll find a five megapixel camera capable of "HD" video recording (we're guessing 720p), and a one megapixel camera on the front of the tablet for video calls.
Acer have managed to pack a massive 9,800mAh battery into the Iconia Tab A510, which they say is good for up to 12 hours of video playback. You'll also find a microSD card slot for up to 32GB of storage to add on top of what you get out of the box. Additional ports includes micro HDMI and microUSB.
Best of all, Acer have confirmed that the tablet will ship with Android 4.0, Ice Cream Sandwich. Unfortunately they didn't give out a solid release date, but pricing is known: $449.99. Pre-orders start today in the United States and Canada.