Acer Iconia Tab A510 goes on sale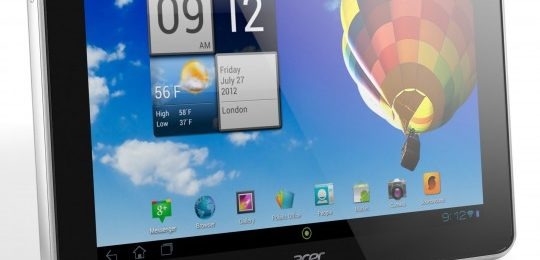 Acer's latest attempt to strike Android tablet gold is now shipping to customers. The latest device, which packs in a powerful quad-core processor and comes fully loaded with Android 4.0 Ice Cream Sandwich. It is available from Acer's online store for a retail price of $449, but isn't in any brick-and-mortar stores yet. Units will be showing up in other retailers in the next couple weeks.
Specifically, the A510 has a Tegra 3 processor, along with 1 GB of RAM, 32 GB of storage, and a microSD card slot. There is a 5-megapixel rear camera and a 1-megapixel front camera. The display size is 10 inches, putting it in the same class as the iPad and the biggest version of the Samsung Galaxy Tab. It sports a 1280x800 resolution. Some of the other technical specs include a full-size USB port, as well as HDMI output. It's available in black.
In the world of Android tablets, there have been many entrants but only few have had a chance to shine. The one that has shown the most success is Amazon's Kindle Fire tablet, thanks to the fact that it's a very consumer-friendly $200 and that it gets huge promotional space on the world's largest online store (AKA Amazon). But the Kindle Fire is limited because of its relatively small processing power and the lack of a true version of the Google Play store.
[via Android Community]