Acer debuts Chromebase all-in-one desktop with touch display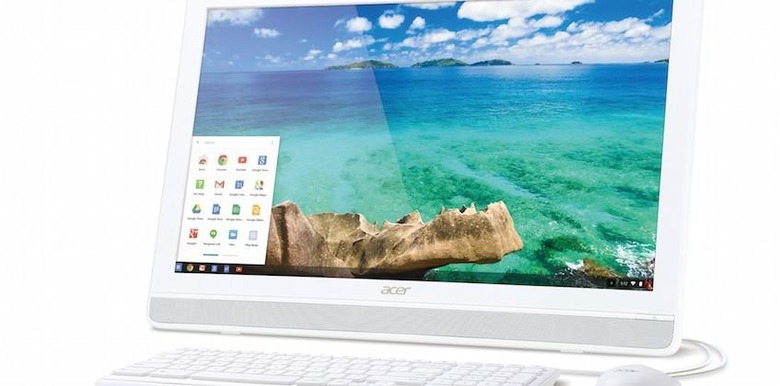 Computer-maker Acer has just announced a new all-in-one desktop powered by Google's Chrome OS, the Chromebase (DC221HQ). The machine features a 21.5-inch 1080p HD display, with viewing angles as wide as 178 degrees, while on the inside users will find a Tegra K1 quad-core processor from NVIDIA. With an adjustable height stand, Acer's latest can also be tilted from 15 to 75 degrees. This can all come with or without a 10-point touch display, offing the simplicity of an all-in-one combined with the cloud-based computing of Chrome OS.
Acer says the Chromebase boots up in about 10 seconds, and once users sign in with their Google account, they will have near instant access to their documents, photos, email, and more stored online through Google's Chrome apps. In addition, security and system updates can be downloaded and installed automatically, with more apps available on the Chrome Web Store.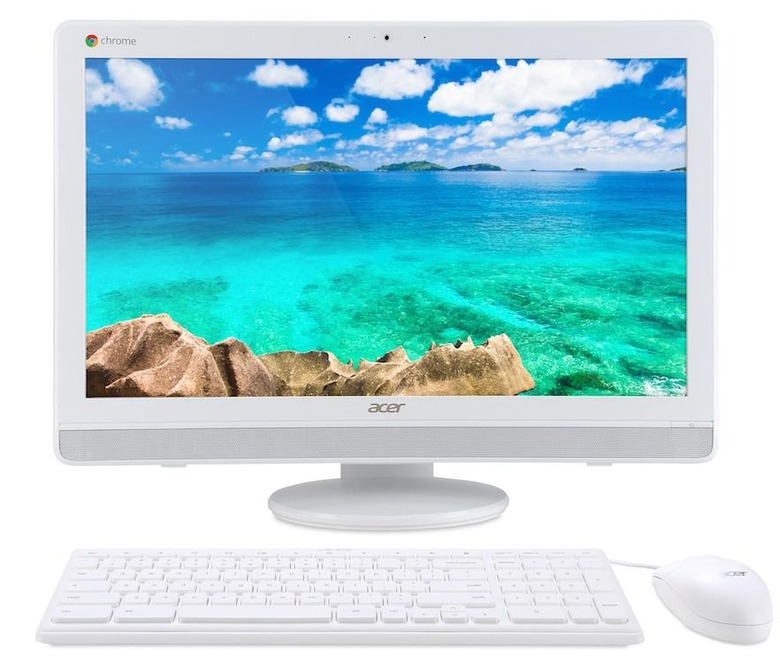 As for storage, either model of the Chromebase comes with a 16GB SSD, and if that seems a little on the small side, users also get a complimentary 100GB of online storage space through Google Drive for two years. Memory comes in the form of 4GB 1600Mhz, and a built-in HD webcam lets users take advantage of Google Hangouts for face-to-face video chats.
Because of its compact size, Acer envisions the Chromebase working well in space-limited environments, such as libraries, call centers, or reception areas. With its touch-based display, the machine could also be useful in public areas such as kiosks, along with arm or wall-mount options.
Acer says the non-touch model will be available by the end of this month for $329.99 at most retailers, while the multi-touch version is set for release in July, priced at $429.99.
SOURCE Acer