Acer Chromebook reveals just keep on coming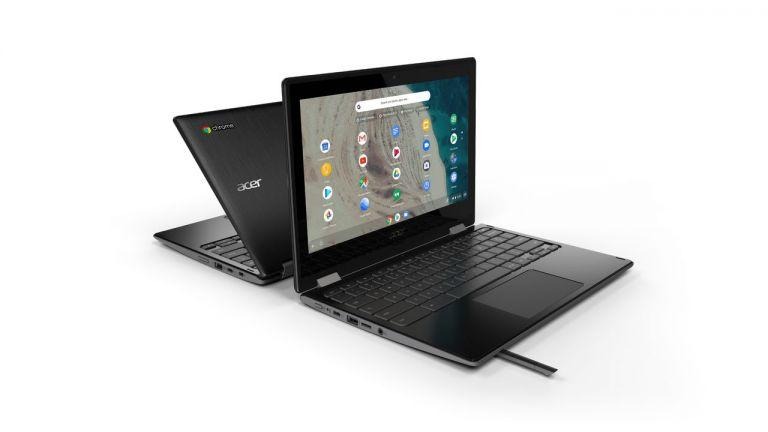 Like a couple of its competitors, Acer has showed up to BETT with a slate of new Chromebooks for education. Today the company announced four new Chromebooks altogether, and they all share a few key specifications. Chief among those shared specifications is an 11.6-inch display and a fair degree of ruggedness that comes with meeting MIL-STD 810G in tests for temperature, humidity, mechanical shock, rain, dust, and sand.
It seems the main attraction of today's announcements is the Chromebook Spin 511 (R752T), which ships with a 360-degree hinge for its display. That, of course, means that the display can be folded over into four different usage modes, and it's a pretty popular feature among these Chromebooks made with education customers in mind.
One interesting thing about the Spin 511 is that it also comes with an antimicrobial display from Gorilla Glass. Since Chromebooks like these change hands frequently, giving the touch display antimicrobial properties isn't a bad idea. The presence of that touch display also means that the Spin 511 is compatible with Wacom's EMR pen. More precise specifications aren't available yet, which seems to be a running theme with these BETT reveals.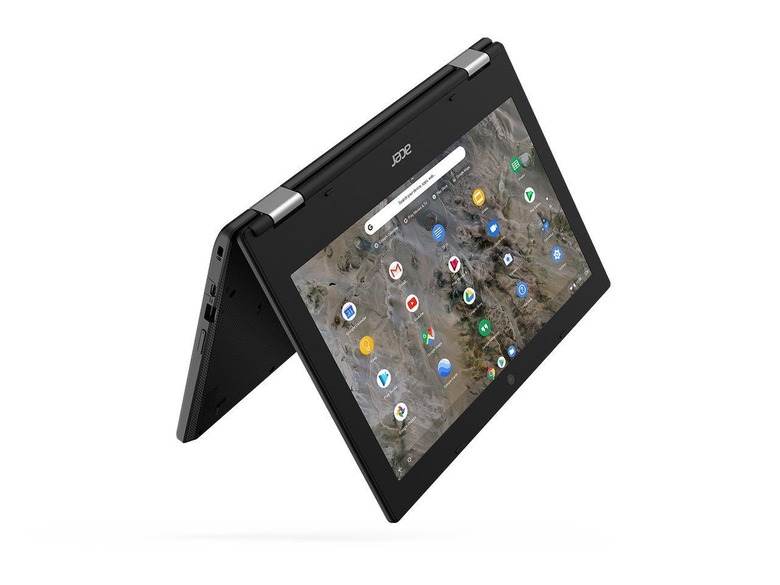 Next we've got three new Chromebooks in Acer's 311 line. First up is the Chromebook 311 (C733), which uses either a dual-core Intel Celeron N4000 or a quad-core N4100 CPU. Again, not a whole lot is known about the C733, but Acer says that its battery will provide "all-day performance" and that it has a water-resistant keyboard that can route minor spills away from the keys.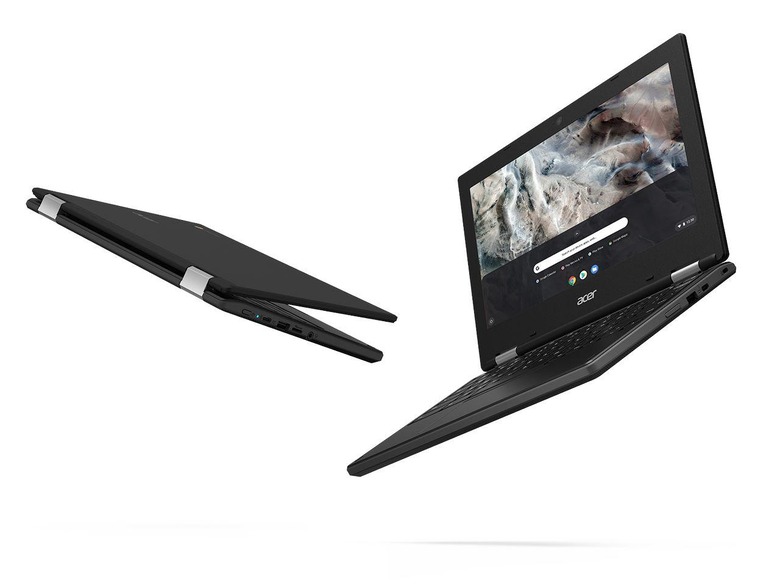 Then we're onto the Spin 311 (RZ21T), which comes with 360-degree hinge, and the 311 (C721), which has a more traditional clamshell design. Both of these models ship with an AMD A4-9120C APU instead of Intel processors, and both also have tamper-resistant keyboard that are still said to be easily repairable. As with the C733, both of these models also have a water-resistant keyboard that routes liquid away from where it can do damage.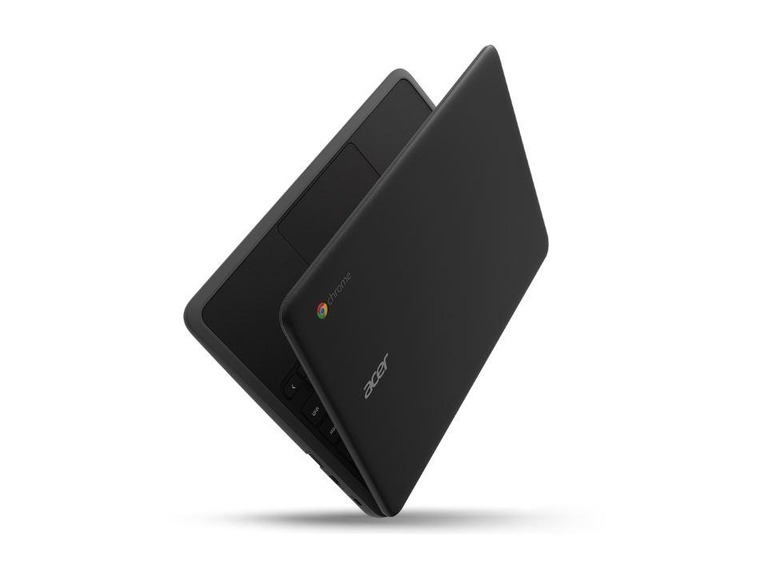 Though exact specifications weren't revealed today (Acer says they'll vary depending on region), Acer actually surprised by revealing pricing details. The Spin 511 is the most expensive of the bunch, starting at $379.99. It's followed closely by the Spin 311 at $349.99 and the 311 (C733) at $299.99, with the 311 (C721) rounding out the group at a starting price of $279.99.
All of these Chromebooks will be available in North America this April and EMEA at some point in Q2, just in time to woo administrators who are purchasing devices for the 2019-2020 school year. Acer isn't the only company launching Chromebooks for education in April, so it looks like it'll be a pretty crowded month. We'll see who wins the battle for the classroom then, so stay tuned.